Roller Skate Dad is a website, podcast and movement run by me, Jeff Stone, to get more of the world roller skating again.
I am a dad, husband and avid skater in my mid forties who has been roller skating since I was 8 years old. I am on a mission to bring up to date roller skating news, interviews, tips and skating information to all of you. I also love doing product reviews like on my two top pages: Best Roller Skates and Best Rollerblades where I cover quad roller skates, rollerblades and inline skates.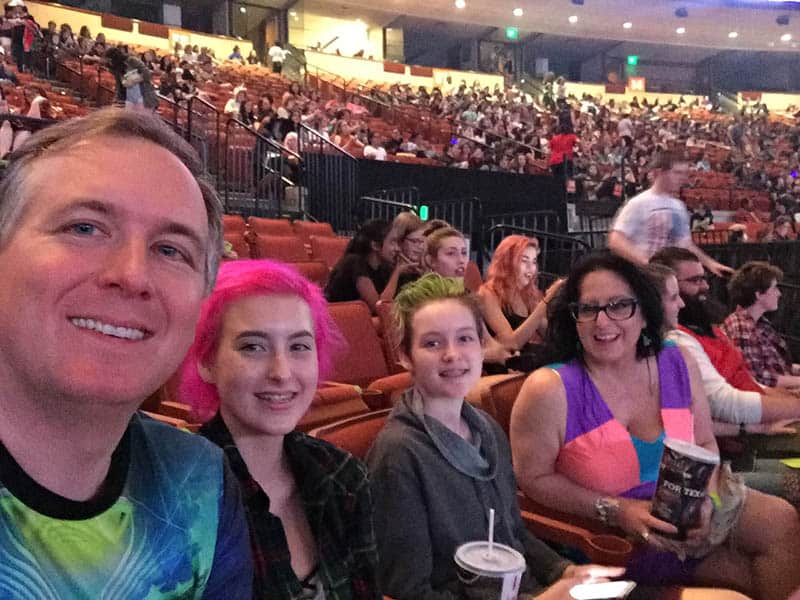 Who is Jeff Stone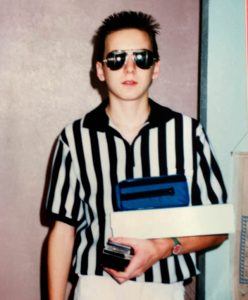 And What Does He Know About Roller Skating Anyways?
In my teenage years, I worked for a roller skating rink as a floor guard and DJ. I also competed with that same skating rink, Forum Roller World, in artistic freestyle roller skating until I was 15. In 1990, I was the Level 1 Division B Junior Olympic Men's Artistic Freestyle Champion – think Olympic art ice skating but on roller skates.
During my time at Forum, I also taught hundreds of kids how to roller skate for the first time – skating forwards, backwards, doing turns, spins and jumps. I also taught both of my daughters (Lily and Violet) and even my wife Claire how to skate, too. So, I have a bit of a background in teaching others how to skate.
I have practiced countless times with the Texas Speed Club here at my local rink in Austin, Texas, so I know a thing or two about speed skating. However, I have never competed in speed skating. I do it more for the great exercise.
So I am by no means an expert at every form of roller skating. Just someone continuing to learn about this great past-time, hobby and sport. Come with me on this journey as I teach you what I already know and we both learn together as I talk to other roller skating experts.
Other Roller Skate Dad Writers
Lily Stone
Lily has been an avid roller skater for over 15 years. She practically lived in the roller rink as a kid as a regular rink rat and as a member of the Playland Skate Center's Speed Team. She still loves to roller skate with her dad (Jeff – see above) sometimes when she is not too busy with school, work and her passion for cleaning the house. She loves cosmetology, beauty, hair, makeup and couple's dancing with her dad at the roller rink.
A Roller Skating Blog for All Skaters

Most importantly, I have built this site and the podcast for all of you. I love talking to skaters and hearing their stories. No matter where you are at on your roller skating journey (beginner, long-time rink rat or just someone who supports a rink rat's obsession), I aim to gear this site to you.
So, if you have a story that you'd like to tell, please don't hesitate to contact me.
Or, if you have a roller skating question that you want me to answer on a future podcast episode, just fire your question at me using the contact form. If I know the answer, I will respond. If not, I will hunt down an expert who can answer your question. That's what I do here. Get you the answers you seek about roller skating.
How I Create Content
All the content you will find on this site has been planned and edited by me to ensure we meet the highest quality standards. I do tend to use freelance writers to help me putting articles together but nothing is put online without a green light from me, the chief editor. This is to ensure all information we publish is accurate and you can trust it to make purchase decisions.
As much as possible, we try to get our hands on the items mentioned in this blog to get real-life experience with them but it is not always possible. So, we also rely on extensive online feedback from real customers of these items.
I also spend a lot of time (my wife says too much time) reading and talking to others about roller skating gear. From talking to other skaters, skating manufacturers, distributors and retailers or my local rink staff to get to know all the items that come out and which ones may be of interest to you.
All in all, I want this site to be a place you can trust and that is not rigged by brand sponsorship so you can use our information to make the best decisions for yourself.
How This Site Makes Money
I am an affiliate for Amazon, Roller Skate Nation, Pure Hockey and other such programs. So, when you click on a link from my site and purchase a product on one of these sites, I earn a small commission at no charge to you. The merchant pays this commission for me referring you to their website. I also receive a small amount of money for the ads that you see on the website.
The money I make from this site is used to continue to personally buy and review skate products, run the podcast and maintain the website here. I appreciate you for checking out my site and looking here first before buying at those merchants. Thank you!
Thanks for Rollin' By
Thanks so much for reading my roller skating blog! If you haven't already, please be sure to join the Roller Skate Dad Club. You can sign up on any page of this website on the right-hand side of the page under the headline "Join the Skate Club!". All it takes is your first name and a valid email address and you are in.
Come and join me and let's grow this wonderful hobby and sport,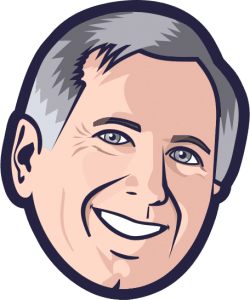 Jeff Stone
The Roller Skate Dad
Email Me