Every so often on the Roller Skate Dad website and podcast, I give away free roller skating gear to Club members.
All you have to do to join the Roller Skate Dad Club is enter your name and email address in the box called Join the Skate Club on the right-hand side of any webpage here on the site (or in the little popup that will appear on any page).
Club members get 1-2 emails from me every week related to the podcast, website, skate reviews, how-tos or about the contest.
Below are the past winners of the Roller Skate Dad contest.
2022
April 2022 – 8 Firefly Light Up LED Roller Skate Wheels
1 winner to be selected on April 30th, 2022 at 5 pm CST. Sign up now for your chance to win!
March 2022 – 8 Volcanic Dazzle Light Up LED Roller Skate Wheels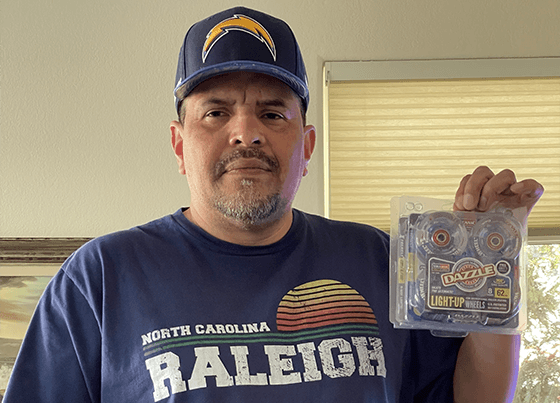 1.) Ray Lopez – Fresno, California
2020-2021
There were no sweepstakes during the 2020-2021 years as Roller Skate Dad was away from the site. But the contests are back and strong as ever here in 2022!!!
2019
March: VNLA Tuxedo Wheels + Bones Super Reds Bearings – 1 Winner
1.) Cynthia Brown – Inglewood, California
February – Rollergirls: The Story of Flat Track Derby Book Giveaway – 3 Winners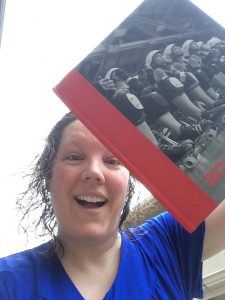 1.) Heather Whilden – Round Rock, Texas
2.) Rebecca Schlett – Lake Worth, Florida

3.) Jeremy Buesking – Fort Wayne, Indiana
January – The eZeefit Ankle Bootie Giveaway – 3 Winners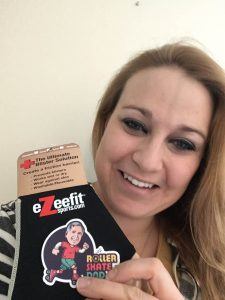 1.) Rebecca Hansom – Ontario, Canada

2.) Nathalie Grenier – Quebec, Canada
3.) Jamie Livesay – Piqua, Ohio