Roller hockey is a fast-paced hockey game based on ice hockey but played on a rougher surface. It was developed as a warm-weather ice hockey alternative. Today, roller hockey exists in various forms and has a devoted following in practically every country. 
What is roller hockey?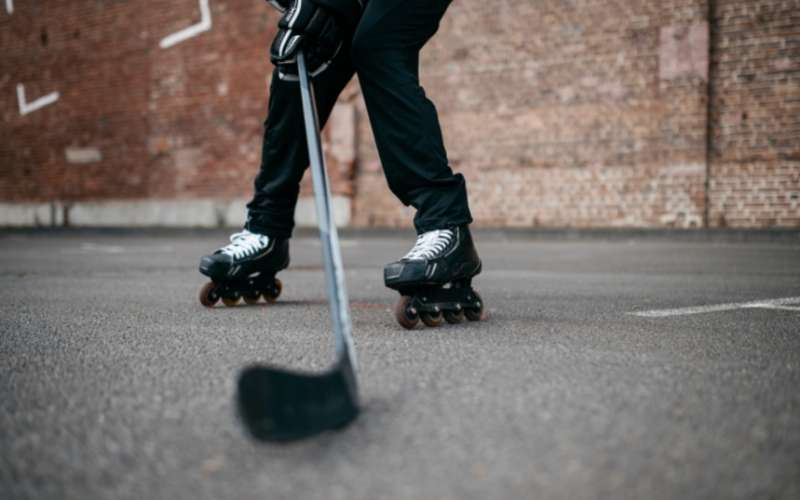 Roller hockey (also called quad hockey, inline hockey, or skater hockey) is a two-team sport that can be played indoors and outdoors while roller skating. Participants must use their hockey sticks to drive the ball to the opponent's goalpost in this game. The respective goalies prevent the opposing team's players from scoring by protecting the goal post. At the end of the game time, the team that scores the most goals wins the game.
It can be perplexing for someone new to the sport, considering it has three names. For example, in the United States, roller (quad) hockey was known as "hardball hockey" until 2008, when the U.S Olympic Committee changed the name to "Rink Hockey." In any case, the distinction between these three types is mainly determined by the equipment that's used to play specific games and whether or not contact (checking) is permitted (like in ice hockey). The most popular variations are inline roller hockey and quad hockey.
Types of Roller Hockey
Inline Hockey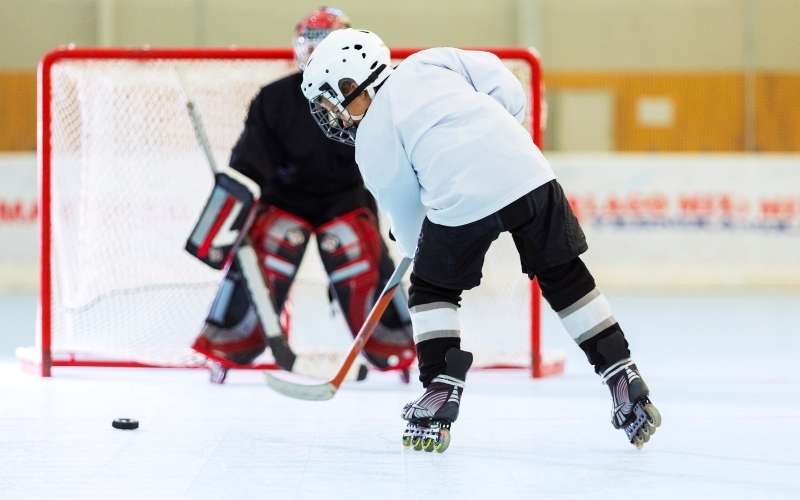 Inline hockey is a popular roller hockey version similar to ice hockey. It's also called longstick hockey, rock hockey, ball hockey, deck hockey, and skater hockey. Inline roller hockey is a contact sport that originated from ice skating. The rink on which inline hockey is played does not have an ice surface. Each side has four players and one goalkeeper, and the game has three rounds of 15-20 minutes each. This sport is governed by the International Inline-Skating Hockey Federation.
Rink Hockey
This type of roller hockey predates the invention of inline skates in the 1960s. Rink hockey is often called roller hockey, International-style ball hockey,  Quad skates hockey, or hardball hockey.
How Roller Hockey Is Played?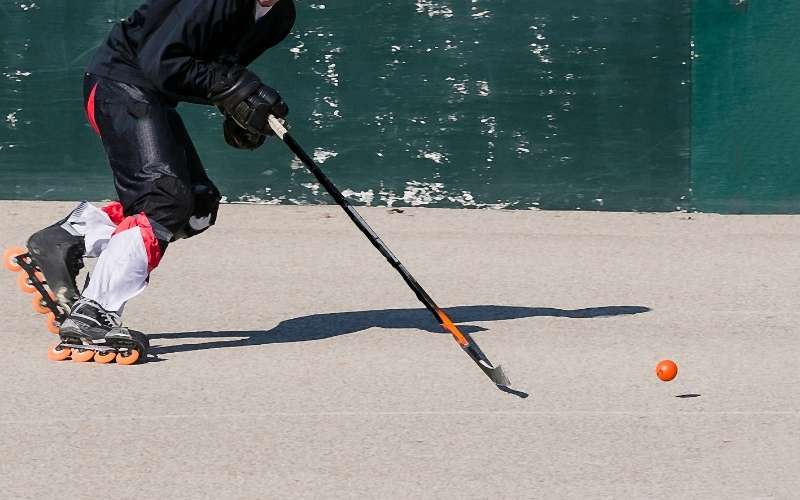 Roller hockey is a fast-paced, entertaining, non-contact sport in which two teams compete against each other. The game is played indoors and outdoors by boys, girls, men, and women of all ages.
Here are the basic guidelines of the game:
Games are contested with four skaters per team plus goalkeepers.
Each team can have four players and a goalkeeper on the bench.
There are no offsides.
No one-check is permitted.
The halfway line is a no-play zone.
A hard plastic puck or a hockey ball is used in the games.
The size of the ball is similar to that of a field hockey ball, but it is softer and rubberier.
There's no restriction on the number of rotations.
The game can be played indoors on an ice rink, a roller rink, or a soccer field.
Roller hockey is typically played on smooth concrete or a specially designed roller hockey surface.
The term 'high ball" refers to balls raised above the waist level.
For every ten teams' fouls, an automatic penalty is imposed.
History of Roller Hockey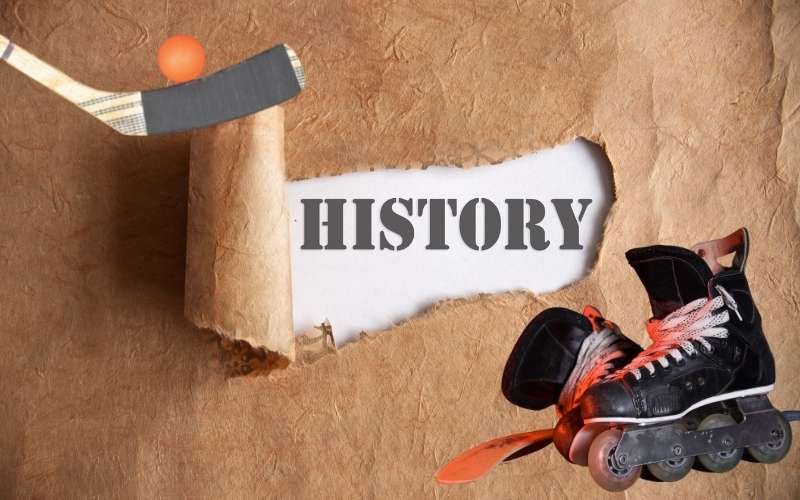 Even though John Joseph Merlin invented roller skates in 1760, the first roller hockey game was most likely played in London, England around 1878. According to several reports, "roller skate hockey" was initially played in Kent County, England. It didn't take long for the game to gain popularity and expand.
Leagues and rules of play were already established in communities across the Midwest by the 1880s. The players back then used curved sticks known as "canes" comparable to modern-day field hockey sticks in those early games, which were played on quad skates. Players attempt to shoot a hockey ball or puck into the goal, with the team with the most goals winning the game.
The Roller Sports Federation was founded in 1924 to standardize and administer international play, with annual world championships beginning in 1936. Ever since roller hockey has grown in popularity all around the world. However, the history of roller hockey in the United States hasn't been a straight walk. The truth is, the popularity of roller hockey has fluctuated. Roller hockey became a professional sport in 1991, when Roller Hockey International was founded, with teams from all across the United States made up of talented local amateurs and former ice hockey players. Several high-profile exhibition games, most notably the 1992 Barcelona Olympics game, where the sport was dubbed "rink hockey," gave the sport tremendous exposure. The RHI league had grown to 24 clubs by 1994.
Roller Hockey Tournaments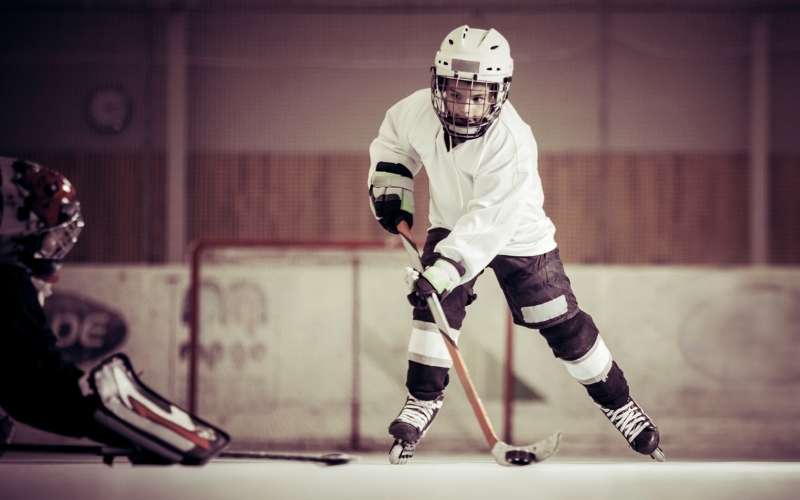 There are several roller hockey tournaments around the world where young hockey teams compete. While the competitions vary by location, most follow a standard bracket system.
The World Skate is an international organization that organizes the world's largest inline hockey and rink hockey championships. Over twenty country teams compete in the biennial Roller Hockey World Cup Games championships.
In Europe, World Skate Europe – (CERH), World Skate Europe – (CERILH), and the International Inline Skater Hockey Federation control rink hockey, inline hockey, and inline skater hockey (IISHF).
Inline hockey teams in the United States travel to various areas within their state and occasionally even out of state. Intrastate, interstate, and national competitions are even held for competitive teams. Other tournaments are held in the United States and are attended by players from all around the world.
Where is Roller Hockey Played?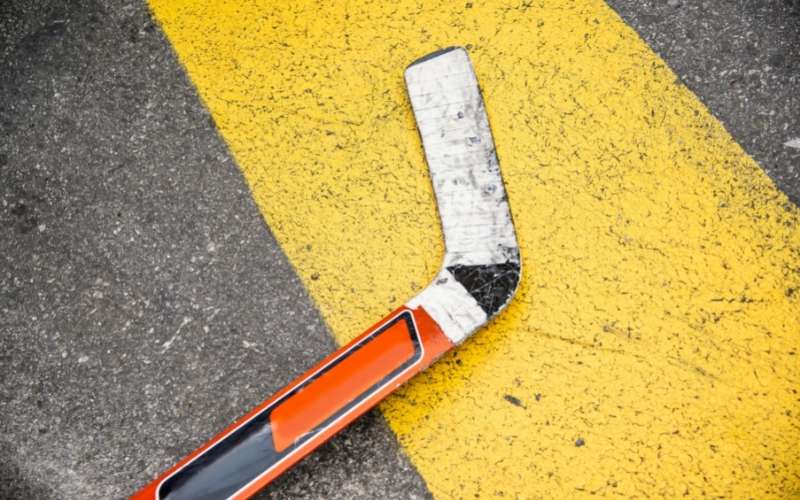 The game is played on a rectangular playground made of wood, cement, or sports tile that is flat and non-slippery. The arena is usually one of three standard sizes, with a minimum of 34×17 meters, an average of 40×20 meters, and a maximum of 44×22 meters. The arena features circular corners and is surrounded by a one-meter wall.
Equipment For Rink and Inline Roller Hockey
Although roller hockey is a fast-paced, enjoyable activity, physical contact between players frequently occurs throughout the game, potentially resulting in injuries. Players use a variety of protective equipment to avoid injuries. The equipment used by players differs from that used by goalkeepers.
Equipment for the Players
Clothing: In quad hockey, the roller hockey players wear clothing that is strikingly similar to that worn by football players. All players wear knee-high socks, shorts, and a sports shirt or jersey. These jerseys cover their shoulders and elbows normally. Shorts or ice hockey trousers are also acceptable options.
Sticks: Players and goalkeepers utilize different sticks in this game. The stick measurements vary between 90 and 115 cm depending on the size of the players and are usually constructed of wood or composite materials.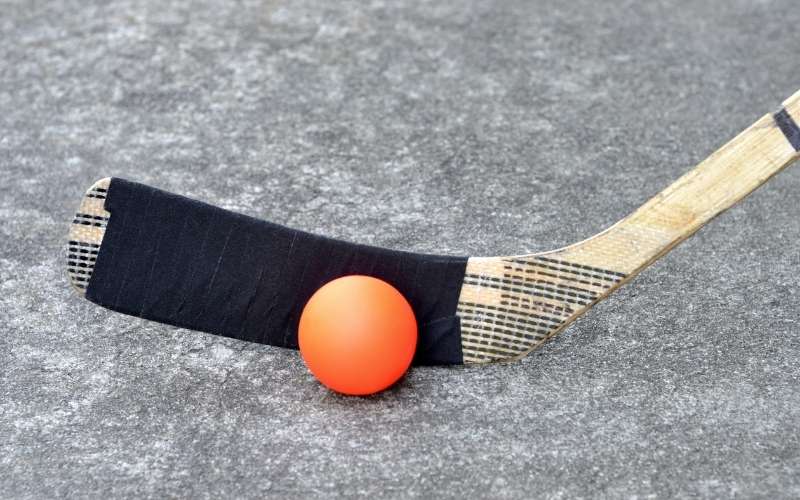 Skates: There are two types of roller hockey skates available, depending on the sort of game and the rules. Roller quad skates are used in quad hockey, whereas inline hockey skates are used in inline hockey and look very much like ice hockey skates but with wheels. Roller hockey skates include four wheels linked to the player's foot, allowing them to roll along with the wheels.
Puck: The pucks are composed of vulcanized rubber and are used in roller inline hockey. Each puck has a diameter of 3 inches, a thickness of 1 inch, and a weight of 170 grams.
Ball: A ball is used only in quad hockey, while a puck is used in inline hockey. The ball weighs roughly 155 grams and is 23 centimeters in circumference.
Protective equipment
Helmet: A helmet is an essential piece of protective equipment to prevent head injuries from contact. Most of these helmets are composed of flexible thermoplastic with a tightening strap. A face cage fitted to the helmet protects the front area of the face.
Neck protection: The neck protection are made up of a series of puncture-resistant nylon plates with cushioning for added comfort.
 Equipment for Goalkeepers
The goalkeeper's equipment differs from that of the players. Goalies, in reality, wear a lot of protective gear to avoid mishaps that are likely to occur regularly.
Goalkeeper's stick: The stick used by goalies differs significantly from that used by players. The goalie's stick has a longer shaft and is built mainly of wood with fiberglass sections for better impact results and durability. Most of the time, these sticks are utilized to prevent the ball from entering the goal.
Helmets: Goalkeepers wear specially designed helmets to resist severe high-speed strikes. To prevent neck injuries, a neck guard hangs below the helmet. The front of the helmet also contains a net to protect the face from harm.
Gloves: In inline hockey, the goaltender uses a catcher glove to catch the ball that is pointed at the goal; however, in quad hockey, the goalie uses a flat batting glove to rebound the ball rather than catching it while blocking it.
Wear Chest And Arm Guards: Goalies, like players, wear chest and arm guards to protect their chest, arm, and collarbone. Most of these gears are composed of hard plastic to give better protection.
Leg Pad: Goalie leg pads are custom-made and designed to protect both the legs and the knees. The majority of these pads are made of synthetic leather and foam.
The Length Of A Match
The game is commonly divided into two halves, the length of which is determined by the player's skill level. The first half lasts 30 minutes in high-level leagues, whereas the second half lasts only 12 minutes in lower-level leagues. If both teams have scored equal number of goals at the end of the set time, the game will either be extended, or a shootout will be held.
During shorthanded or line play, teams frequently substitute alternative players for offensive line or defense pairings. Substituting players is permitted during the game, a practice known as "changing on the fly." The host team is typically given one last chance to make a substitute during the stoppage.