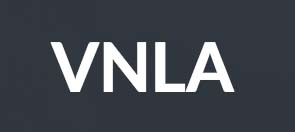 School is out, summer is here and as you start getting out to your local rink more, you are going to start noticing a few of your friends riding around in some pretty sweet, new Vanilla skates. For 2015, Vanilla has shaken up their product line quite a bit, and their new lineup has really started to intrigue this 40 year-old Rollerdad. Vanilla has always had style, but for the longest time they didn't carry a number of their products in my shoe size (13 – yes, I know, big foot sighting).  Sadly, the Vanilla Juniors just won't fit me (I really do love the new green Vanilla Altitude set).  However, most of their other boots, including the new 360 do come in my size – Woo Hoo!
So, I started thinking about what Vanilla skates I would like to try, and I started searching online for roller skate reviews.  I was quickly disappointed because there just are not that many high quality skate reviews online.  Sure, there are a few YouTube videos, forum posts and even a couple of reviews, but really the information is sparse and not very detailed.  Not the kind of detail that I'm looking for when I want to make a purchase on something that costs over $150.
I've long loved Vanilla's style, and while I'm nowhere close to being a professional jam skater anytime soon (not even an amateur one at that), I do think I know what makes a great skate after 30+ years of skating. My daughters (Lily – 13 and Violet – 11) will be helping me with this challenge as they have been riding along on Vanilla skates for years now – Lily is a Vanilla Junior fan and Violet is a Vanilla Carbon inline skates and rollerblades fan.  So, for 2015, their dad has decided to jump in and take ALL of the Vanilla jam skates my fat foot can fit in for a spin and share the results with you!
And, be sure to check out our Best Roller Skates page for a list of all of the quad roller skates I recommend.
The Vanilla Skates Challenge
To summarize, I am going to do a deep, intensive dive on everything Vanilla. Every boot that will fit me, every plate and every wheel Vanilla makes I am testing out Consumer Reports style.  I'm still trying to figure out how I'm going to test everything in detail to give you the most value. Obviously, I'll try on each pair and go skate a session or two. I'll take and share video, photos and more giving you my honest feedback.
I want to run them all through the ringer so that I can report back to you on what I like, what I don't like, which skates and wheels are my favorites and any you should just avoid all together.
And, I'm giving myself only until September 22nd – the official last day of summer to complete this challenge.
The Vanilla Skates Challenge – Breakdown
I will be testing all of the following:
4 different Vanilla Junior skates
Denim, Smurf, Tuxedo and the brand new Altitude (so cool – I wish they fit me).  My girls will be helping me test these 4 pairs out.
My daughter Lily already has the Tuxedo and she also has an older pair of the Vanilla Grapeades (which are in limited supply).
8 different Vanilla quad skates
360 Pro & Pro Plus, Blackout Pro & Pro Plus, Freestyle Pro & Pro Plus, Diamond Pro & Pro Plus
The only difference between Pro & Pro Plus are the types of wheels attached to the skate (Pro = nylon-hubbed wheels and Pro Plus = aluminum-hubbed wheels), so this is really just 4 more skates with a different type of wheel on each.
3 different Vanilla inline speed skates
Carbon, Empire and Spyder
I already have a set of Spyder inline speed skates that I'm honestly scared of. I'm a quad skater, so I'm going to have to get some practice in to test these out. My daughter, Violet, already has 2 pairs of Carbon's. I still will need to grab a pair of the Vanilla Empire skates.
5 different Vanilla Skate Boots
Besides the 4 different kinds of Vanilla Junior boots, Vanilla has 5 others including the 360, Blackout, Freestyle, Diamond and Renegade that we will test out.
Based on the testing of the 8 different quad skates above, the only boot not covered is the roller derby boot – the Vanilla Renegade. All of the rest of the boots come on the quad skates I will be testing out, so I will purchase this one boot separately.
20 different sets of Vanilla Jam Skate Wheels
I'm not going to list them all here as there is just too many, but I will include a large sampling of Vanilla Backspin nylon-hubbed and aluminum-hubbed wheels (all of the ones I currently carry via my distributors with SkatesEmporium).
The Vanilla Skates Challenge – Metrics
I'm capturing the types of metrics that I'd like to test and I would love to get your ideas on what you would like to see.  I haven't been able to find anything close to a detailed review, so I'm thinking of at least starting with the following metrics (please leave your metric ideas in the comments below and I will add the best ones to the list):
Skate metrics: All of the technical details like the overall weight of the skate, width/height of the skate, etc.
Boot comfort, support, design, flexibility & possible wear-and-tear problems. Plus issues with insoles. Does the boot need to be broken in?
Tongue, Lace & Flap comfort
Plate & Truck sturdiness and any weight limits on the frame (this could be fun to test)
Wheel surface use based on hardness, width and height
Toe stops, toe plugs, bearings, wheels, laces and screws that come with the skate
How easy the skate is to take apart and put back together – this is for the more advanced skaters who want to customize their ride
From my eldest daughter, Lily: "How easily they get stinky" – a big problem for teenage girls who want to smell clean all of the time.
Price – it's always a part of any decision making process
Overall Enjoyment – this is the part I'm looking forward to the most because it means playing with the new skate multiple times at our favorite skating rink – Playland Skate Center in Austin.
I'm going to try to provide a lot of facts.  All reviews have subjectivity, but I will do my best to be objective. I think it will be a fun test, and the girls and I are looking forward to it (mainly because we get some new skates to play with).  I'll also share with you any tips, tricks and ideas I come up with while I do this testing challenge.
Next Up
In my next post, I will pick which skate I will be starting my challenge out with first and lay out a game plan for the overall test. To help make my plan and decision, I will be going over the entire 2015 Vanilla Skates product line in some detail. I will also be making my first purchase.
What do you think?
So, what do you think of my challenge? Leave me a comment below and let me know what I have missed from the metrics section above. If this Vanilla challenge goes well, I may just start tackling other brands in a similar format. And, if you have a review of any of the Vanilla Skates products, please head over to the product on our website and leave a review there. As always, I'd love to hear what you think.
Thanks again for rolling by!
Want to Learn More About Skating?
Want more reviews on roller skates? Check out my Best Roller Skates page for a list of all of the quad roller skates I recommend. I also have pages for roller skates for men, roller skates for women and roller skates for kids where I recommend the best skates on the market today. Or, check out my roller skates for beginners if you are completely new to roller skating.
Or, if rollerblades or inline skates are more your style, then check out my rollerblades for men, rollerblades for women or rollerblades for kids pages. Or, if you are completely new, check out my rollerblades for beginners page.