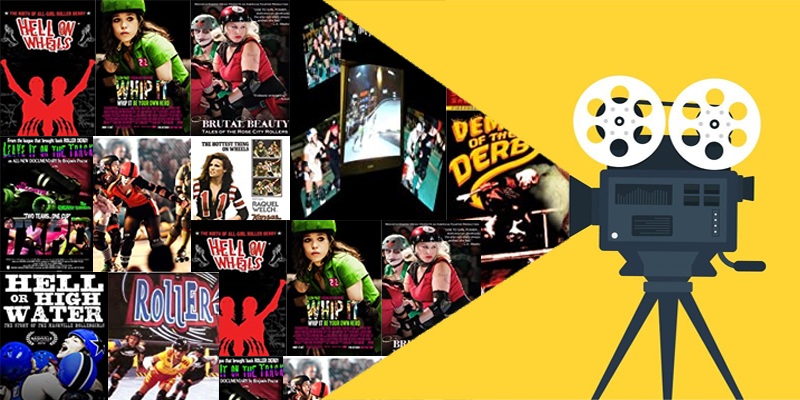 Do you like rolling up and down the strip? Do you find that you dance better when skating around the boardwalk? Is your wardrobe mostly helmets, knee pads, and a mouth guard? Well… grab a bowl of popcorn, settle in your comfy chair and put your rollerskates on! We're about to go through some of the best movies on four wheels – our ultimate roller derby movie list.
The Roller Derby Movie Phenomena
Pop culture and sports tend to go hand in hand. Songs like "Boogie, Oogie, Oogie," "Get Down on it," and "You Should be Dancing" was synonymous with roller skating. There were also magazines like "Roller Skating" and even video games like "Roller Champions." However, one of the best ways to give roller derby fans even more action was with roller derby movies.
This list features some of the most famous roller derby movies of all time. If you're a diehard roller derby fan or roller derby player, you've probably seen them all. However, if you're just now discovering roller derby, these movies will give you a first-hand look at what makes roller derby so much fun.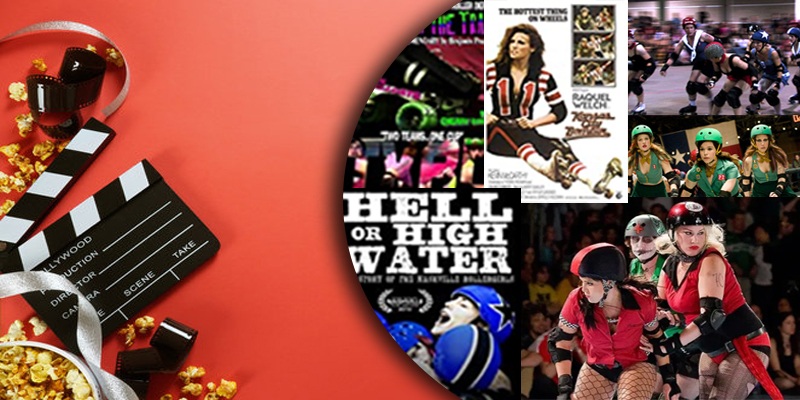 Our list begins with some of the first roller derby movies to hit the big screen and ends with some more recent films. Whether you like comedy, action, or documentaries, this list has something to watch for everyone.
So break out your Blu-ray or DVD player and get ready for some roller derby fun on film. If you don't have a Blu-ray or DVD player? Not to worry. You can stream most of these gems online. Let's roll!
Roller Derby Girl
Released date: 1949 – Directed by: Justin Herman
Starring: Jean Porter and Midge Brasuhn as Red Devil's Toughie
This 10-minute movie was part of the Paramount Pacemakers series. A group of short films focused on Americans living their lives. It was nominated in 1949 for the best one-reel short film of the year.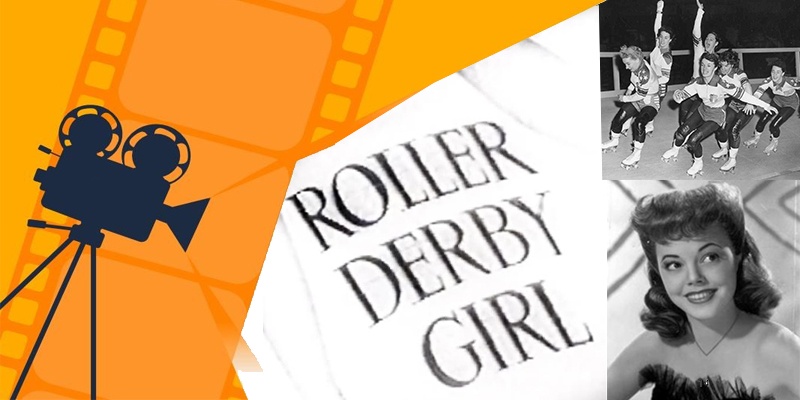 Roller Derby Girl centers around "New," a skater played by Jean Porter, a beautiful young woman of Native American descent who plays roller derby. We follow her through her training and as she tries out for a professional team. She gets a lesson about how tough the sport is from the famous Brooklyn Red Devil Midge "Toughie" Brasuhn, but "New" survives and continues.
Derby
Release Date: 1971 – Directed by: Robert Kaylor
Starring: Charlie O'Connell, Ann Calvello, Mike Snell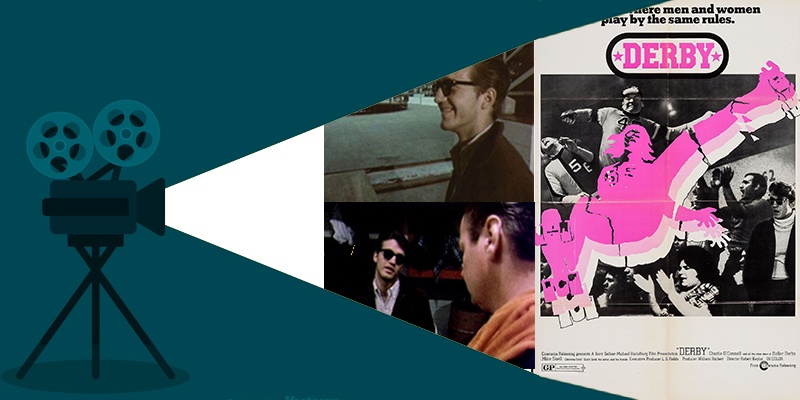 In 1971, filmmaker Robert Kaylor (Carny) and producer William Richert decided to shoot a documentary film about roller derby guys and gals. During a locker room interview filming, a man named Mike Snell walked in and announced his intention to become the next big roller derby sensation.
Kaylor and Richert changed the film's focus to explore the life of this young tire company employee (Snell) and his passion for pursuing his dream. With an entirely improvised script, Derby is a bloody, brutal and honest look at the sport.
Kansas City Bomber
Release Date: 1972 – Directed by: Jerrold Freedman
Starring: Raquel Welch, Kevin McCarthy, Helena Kallianiotes
This movie follows roller derby star K.C. Carr (Raquel Welch), who skates for the Kansas City Bombers until she has a falling out with one of her teammates and gets traded to the Portland Loggers.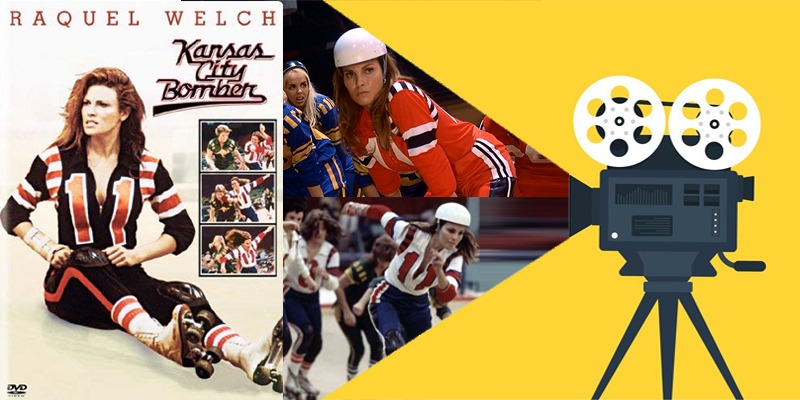 The Portland Loggers team is in shambles. Run by a serial liar Burt Henry (Kevin McCarthy), with a drunken captain Jackie Burdette (Helena Kallianiotes), K.C. befriends veteran "Horrible" Hank Hopkins (Norman Alden). Hank is soon traded, and K.C. has to accept that she is all alone as she battles on the rink.
Although not Welch's best performance, you won't want to miss this entertaining flick. It's a movie filled with brutal brawls, great one-liners, and lots of skating action as K.C. tries to balance a happy personal life and her dreams of reaching roller derby stardom.
Unholy Rollers
Release Date: 1972 – Directed by: Vernon Zimmerman
Starring: Claudia Jennings, Alan Vint, Roberta Collins
A behind-the-scenes look at the roller derby circuit, this movie follows a beautiful young woman Karen Walker (Claudia Jennings), as she joins a roller derby team. The fans love her, the other teams hate her, and her competitive and fiercely independent nature gets her into trouble.
Rollerball
Release Date: 1975 – Directed by: Norman Jewison
Starring: James Caan, John Houseman, Maud Adams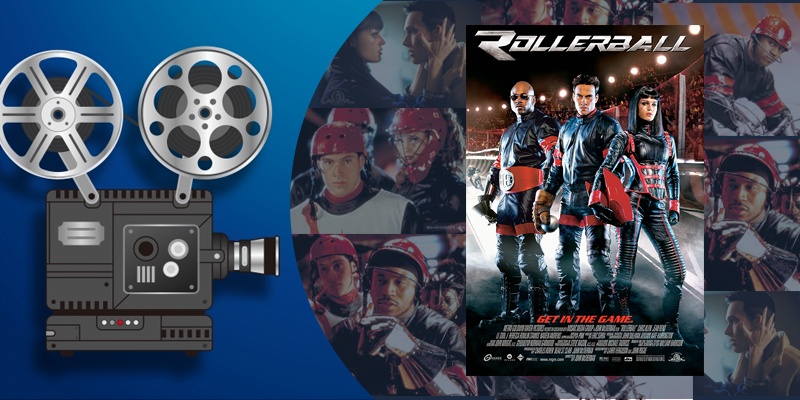 Set in the futuristic society of 2018, corporations have replaced countries. The government creates the violent game of Rollerball to control the population. The film is laced with social and political commentary about violence, as it focuses on one Rollerball player, Jonathan E. (James Caan).
Jonathan E is determined to rise to the top as a Rollerball star to fight for his freedom while threatening corporate control's grip. Although there was a 2002 slick and stylized remake of the same name, it can't compare to the gritty nature of the original 1975 Rollerball.
Hell on Wheels
Release Date: 2007 – Directed by: Bob Ray
Starring: Heather Burdick, Sara Luna, Rachelle Moore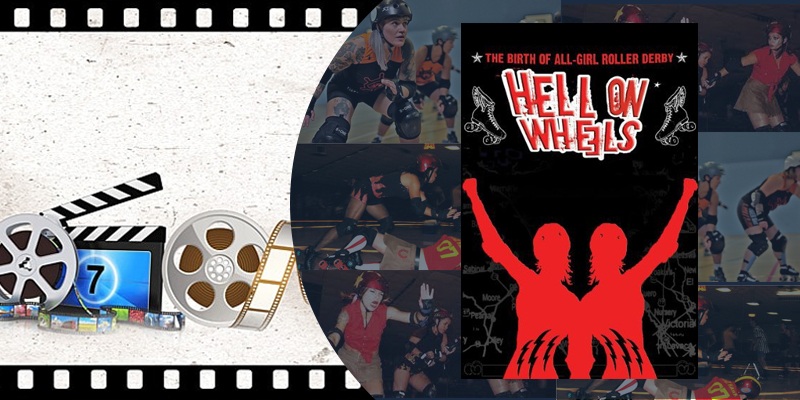 The 1990s didn't produce many roller derby movies because of the growing popularity of inline skating. Movies featuring inline skates like "Prayer Boys" seemed to be all the rage. However, the 2000s saw an explosion of roller derby movies, and ringside raucous was back on the big screen.
One such film was the documentary "Hell on Wheels," which tells the story of a group of Texas women who come together in nearby Austin to resurrect the sport of roller derby for the 21st century. Born out of the Austin music and arts scene, these women brought the world a rock 'n roll laced version of the sport, and the fans couldn't get enough.
Blood on the Flat Track
Produced and directed by Lainy Bagwell and Lacey Leavitt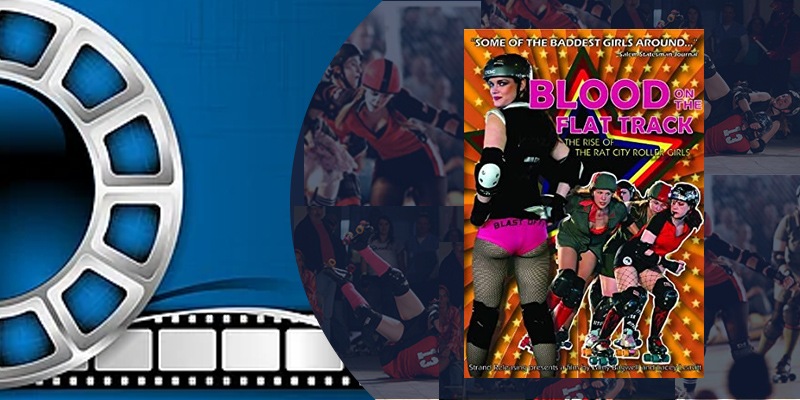 Another documentary film, Blood on the Flat Track, is the true story of the rise of an all-girl roller derby league. Filmed on location in Rat City (Seattle), the film focuses on the trials and tribulations of skaters like Burnett Down, Basket Casey, Shovey Chase, and more. This film is packed with big hits, short skirts, and a lot of bone-crushing action!
Whip It
Release date: 2009 – Directed by: Drew Barrymore
Starring: Elliot Page (Ellen Page), Marcia Gay Harden, Kristen Wiig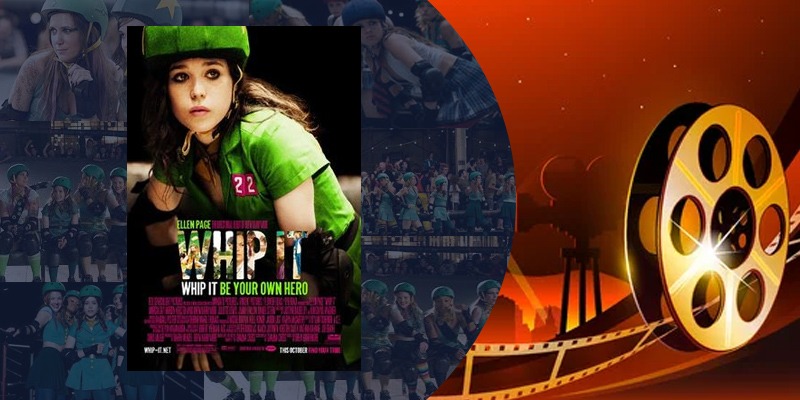 Although it did not do well at the box office, Whip It hits all the marks as a film full of action, razor-sharp comedy, and a coming-of-age drama that the whole family will enjoy. In her directorial debut, Drew Barrymore co-stars as character Smashley Simpson and lead Bliss Cavendar (played by Ellen Page of Juno fame) in an adapted screenplay written by Shauna Cross.
Bliss Cavendar lives in a small Texas town and longs to escape small-town misery and the clutches of her mother's (Marcia Gay Harden) wishes for beauty pageants and conformity. By chance, she discovers the Texas Roller Derby team Hurl Scouts. This band of indie rock-loving misfit members features derby players named Bloody Holly, Rosa Sparks, Eva Destruction, and also Maggie Mayhem (Kristen Wiig.)
Bliss secretly tries out for the Hurl Scouts and wins a slot without her parents knowing. Bliss discovers friendship and a new sense of freedom with her teammates but has to decide between a chance to play a championship game or participate in the Bluebonnet beauty pageant. Full of thrills and spills, this film was premiered at the 2009 Toronto International Film Festival in Toronto, Ontario, Canada.
Honorable Mentions
Some other films worth mentioning are:
The Fireball – A 1950s film about Johnny Casar who runs away from an orphanage to become a roller skater.
Roller Derby Mania is a 1986 home-release low-budget video documentary featuring lively interviews and action.
The Demon of the Derby – A 2001 documentary that follows Roller Derby's "Meanest Mama on Skates," Ann Calvello.
Roller Derby Dolls – a 2008 documentary about a group of Australian women attempting to bring back the sport of roller derby to their country.
The Rink – a 2015 docudrama that showcases one of the last remaining roller rinks in Newark, NJ.
Conclusion
We've featured some of the best Roller Derby movies to hit the big and small screens. As the sport continues its popularity, you can expect to watch many more movies, T.V. shows, and series. So get that popcorn ready, invite a four-wheeling friend, and let the films roll!