'Sup people? You've rolled into this page, so you must be curious about what people were doing on roller skates in the 1990s. Was it all about going to a new roller skate party every weekend like in the 60s and 70s, or was roller skating no longer trending? If you're like me and love life sliding across the floor at speed, you'll be happy to know that skating was alive and kicking in the 1990s.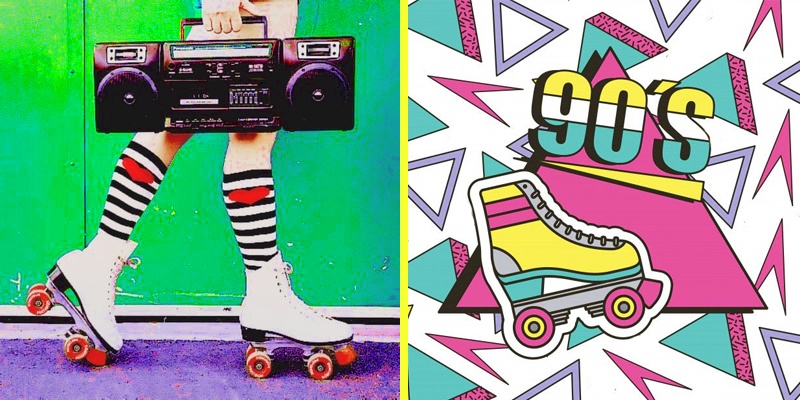 Even if inline skates started slightly taking over from their more retro cousins on four wheels, the local skate park was still one of the top places to be on weekends. Yes, skating was still relevant and popular! It was just slightly different from the decades before.
In the 1970s and 1980s, the roller skating scene was a lifestyle. In the 1990s, it became more of a vintage nod to a groovier time with die-hard roller skaters still living their best lives on the rinks. Until inline skates set the outdoor skate parks on fire, bringing back the roller scene with a vengeance.
Was it all about inline skates in the 1990s? Not exactly. In this article, we'll explore what was happening in 1990s roller skating, what the trends and fashion preferences were, and whether inline skating took over from roller skating.
Ready to Skate? Let's Bounce!
Let's kick off with a quick comparison of roller, inline, and ice skating. We'll explore the skates you use for each activity and how they stack up against each other.
Roller vs. inline skates vs. ice skates – technical differences
In the 1990s, rollerblades were the rage, but that didn't mean that other skates were no longer used. Skating is so much fun, no matter what you choose to skate with or how you choose to skate. Whether it's roller derby, roller disco, or just skating for the fun of it, it's all good!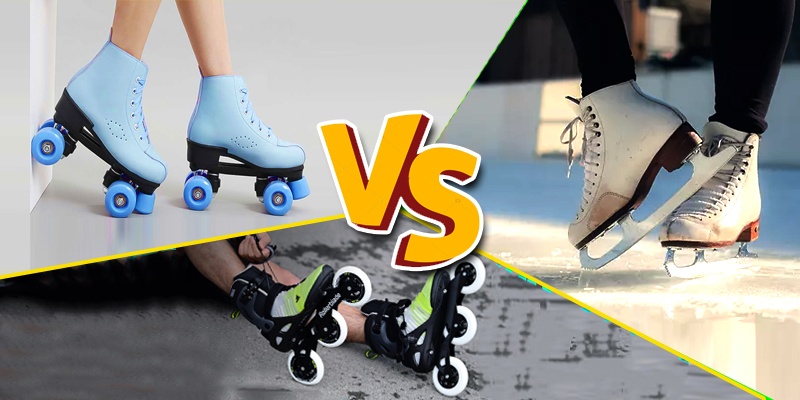 The idea is for you to put something on your feet so you can glide across a solid surface at speed. Fun, right!?
Rollerblades are super fast! They have a single frame covering the length of the sole. The frame has three to five wheels, and the upper boot fits snugly. Not ideal for a skate party where there's dancing on wheels happening, unless it also involved racing!
Is it safe?
Around 1993, rollerblades became super popular when active brake technology was built into some skates. It made them safer and more accessible to the average skater, instead of just sport skaters with a need for speed.
More advanced models did not have brakes. If this makes rollerblading sound a bit scary, it is! Rollerblades are faster than roller skates! They have larger wheels, so they move quicer.
It's kind of like ice skating which makes rollerblading great for playing hockey on wheels. Think of it as ice hockey without the ice – you sure need those brakes!
Inline skating means a smoother ride at the skate park
Besides the speed factor, another major difference between rollerblading and roller skating is that the large wheels will give you a smoother ride across rough surfaces. So, your search is over if you're commuting and want to do it on wheels. Rollerblades could work a little better than roller skates!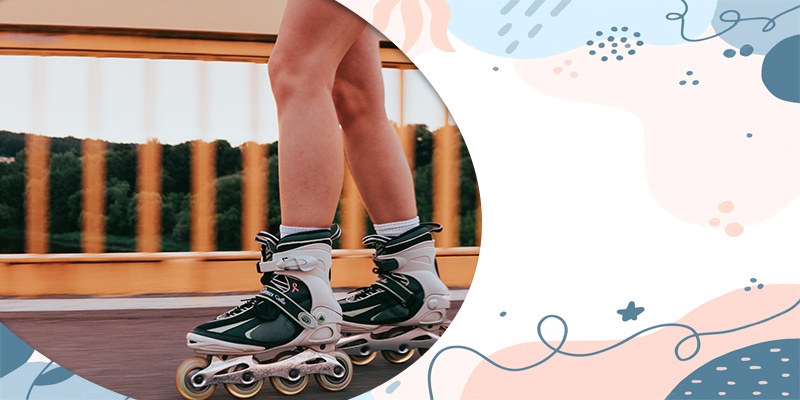 Rollerblades are also more stable because the wheelbase is longer. But all this doesn't make inline skates the best choice for everyone; there are many different reasons why people still stuck to roller skates, even in the 90s!
Roller skates are better for fancy footwork
If you plan to go to a roller skating party or to do some fancy footwork, roller skates deliver! They're the obvious choice because the shorter wheelbase makes it easier to do quick moves, spins, and turns.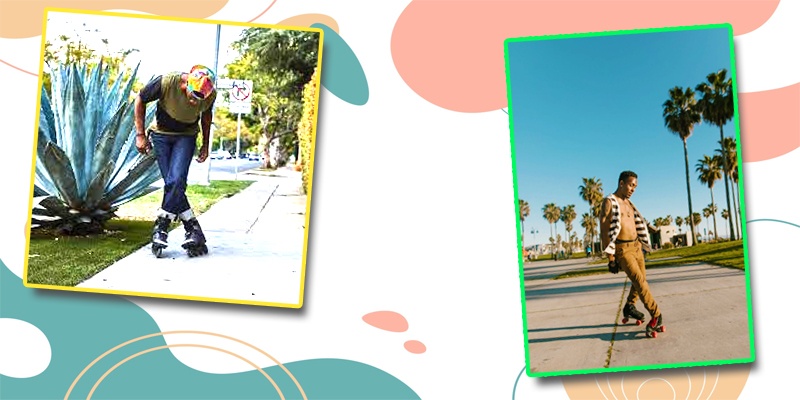 The wider wheelbase makes it less likely to fall over sideways, making it easier and more stable to stand on roller skates than rollerblades. Boy, keeping upright with inline skates on your feet is hard!
What about ice skating?
Rollerblades and roller skates have wheels that wouldn't work on ice, so these skates have blades. They are also stable (when you're moving!) and super fast. They were pretty popular in the 1990s! People would fly around icy cold rinks, whizzing past advertising panels so at such speeds that there's no way they could read them!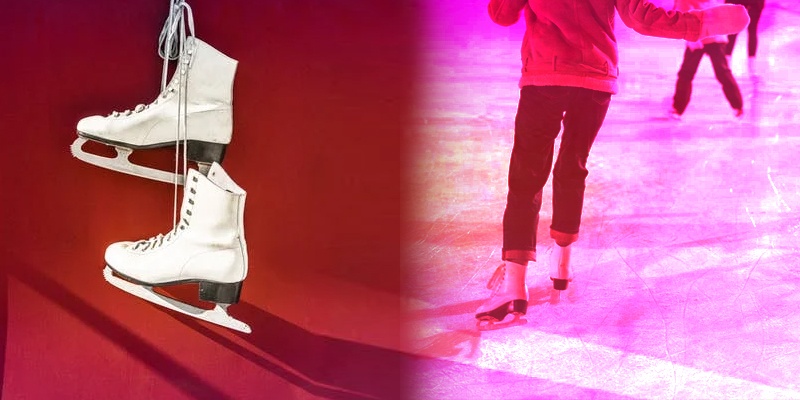 The important thing to remember is that no matter what type of wheels (or blades!) you have on your feet, beginners will still have to go through a learning curve. Learning how to keep your balance takes a while, and you'll definitely have a couple of falls! But, eventually, you'll figure it out just like all the other roller skaters did.
Popular Skating Activities in the 1990s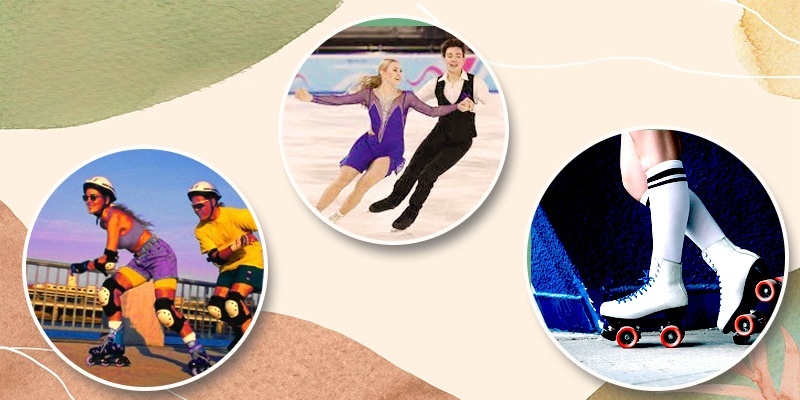 Like other decades, the 1990s roller skating scene had many sides. Some skaters did almost everything on wheels, while others saw it as a sport or a fun way to party. Here are some of the ways young and old skaters spent their time on wheels in this era and their preferences when it came to entertainment.
Leisure skaters
Instead of walking in local parks, teenagers and kids would get their skates on, and some would play music. But instead of bringing a boombox like the 70s and 80s, 90s kids would have a Walkman or Discman. With earphones, they could easily skate to all the coolest tunes.
Families of skaters worldwide still got together in eh 90's and would watch each other skate and do fancy moves and tricks over weekends. Although rollerblades were a slightly more popular choice in the 1990s, roller skates were still popular Christmas and birthday gifts.
Many families continued to use roller skating as one of their entertainment preferences, and yes, having a roller skating party was still a thing in the 90s!
Sport skaters
Roller hockey became popular in 1991 when a group of investors launched Roller Hockey International (RHI), making it relevant to pro-skaters. The organization helped players across the U.S. form teams, and former professional ice players also began to play.
The sport didn't require a rink, all you needed was an empty site like a street or basketball or tennis court. It was called street hockey and there were plenty of suitable sites across the country. Some even made a business out of it by sponsoring teams who would wear ads on their jerseys.
Roller derby was another sport that had a huge following among young and old in the 1990s. In 1999, TNN launched a version of roller derby called RollerJam. The sport took the classic roller derby rules but allowed rollerblades and roller skates. It made the sport even faster and provided even more options for ads!
What Happened to Roller Disco?
The roller disco era of the 1970s was such a craze that it had movies, music, and fashion geared around it. There were roller disco rinks where skaters could dance the night away on wheels. It was as popular as spam in a can was in the 1960s!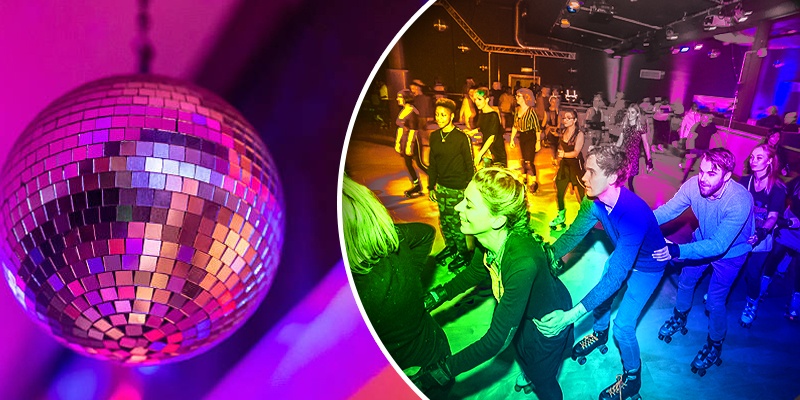 In the 1990s, it was pretty different. Rollerblading was a little more popular, and those blades are not the best for a free-wheeling boogie. With a roller skate on each foot, it's much easier to bust some fancy moves! But this didn't mean that the era of dancing at a skate party was over.
Roller Skating Music in the 1990s
If you lived in the 90s, you're bound to have come across a roller disco party in a central location. But it was no longer disco music – now it was all about 90s-style music. Let's check out some of the phat tunes that came with the skating world of the 90s.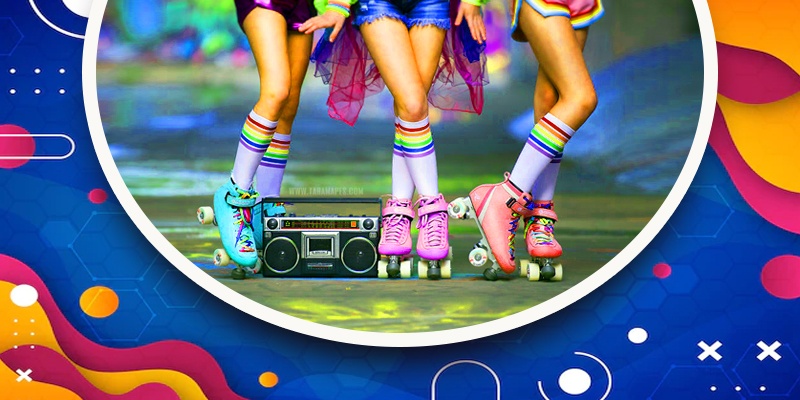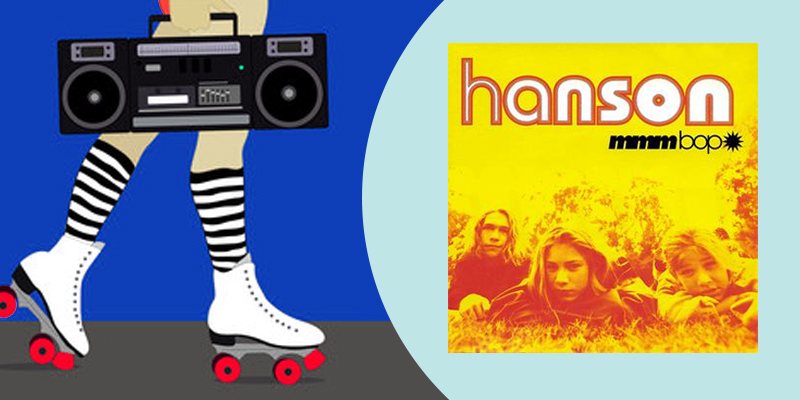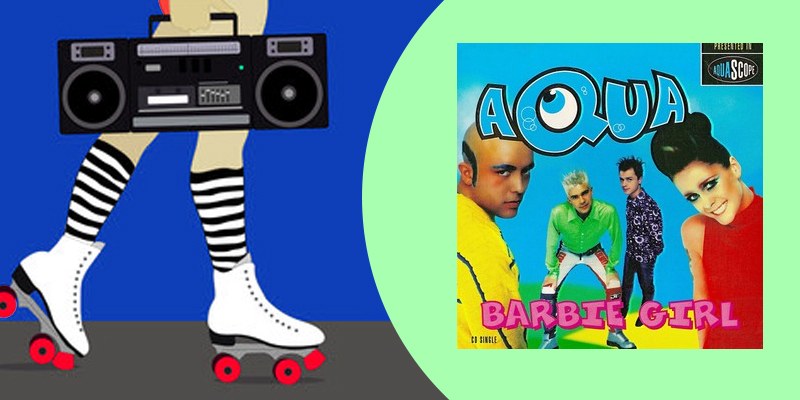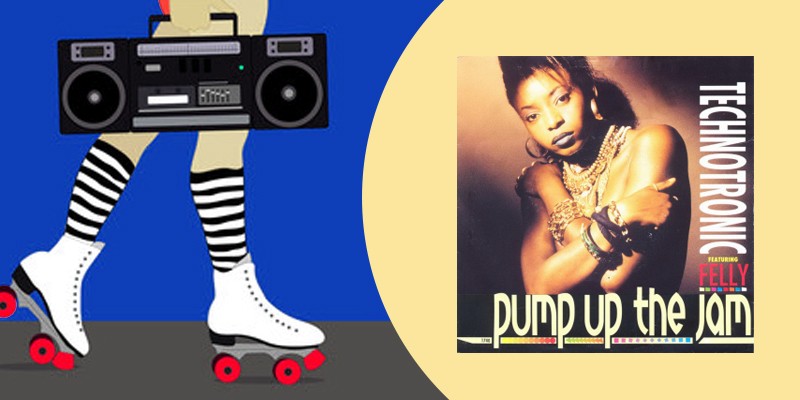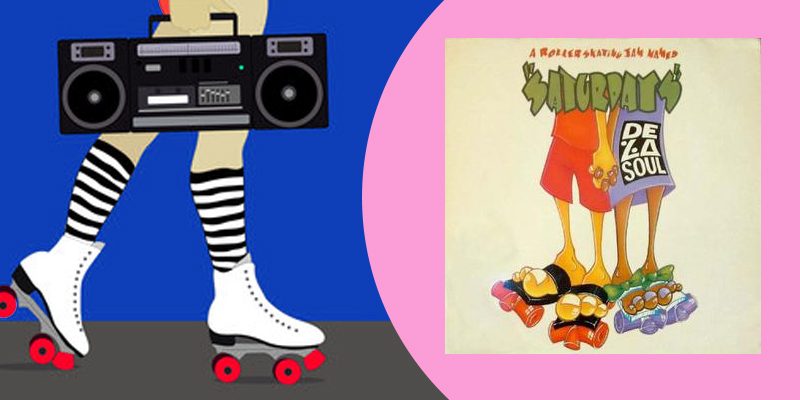 The 1990s roller skating songs stand out because they're all pretty upbeat and fast. Their effectiveness in getting skaters of all ages up and roller skating was legendary!
And it wasn't only about the music; roller skating and rollerblading were also popular on the big screen. Since YouTube wasn't around yet, and social media was nowhere near what it is today, going to the movies was more popular in the 1990s. People love watching films that feature things they love, like roller skating and rollerblading!
Let's check out some of the top movies of the time about skating, or at least featured scenes with wheels in.
Roller Skating and Rollerblading Movies of the 1990s
Even though rollerblading was around for years before the 1990s, it only started trending 1990s when two brothers, Scott and Brennan Olson, launched Rollerblade Inc. From then, the sport became known as rollerblading instead of inline skating, and it shot up in popularity fast!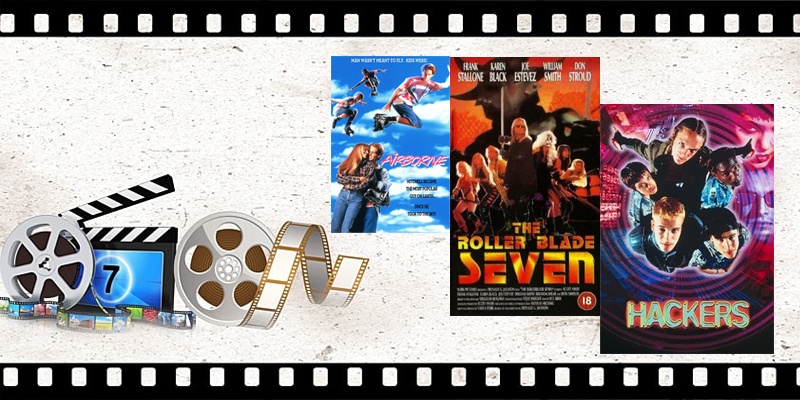 And, as with all things popular, many movies were made about skating. These silver screen hits featured rollerblading or roller skating as the movie's main focus or at least some awesome action sequences typical of that era.
Here are ten of the most popular skating films of the 1990s.
#1. Prayer of the Rollerboys – Released in 1990
If you haven't seen this movie, it's not surprising. This film is hard to find legitimately! It's one of those '90s 'deep cut' movies. If you happen to come across Prayer of the Rollerboys, you can expect to find a fast-paced dystopian, near-future America where gangs roll around on rollerblades.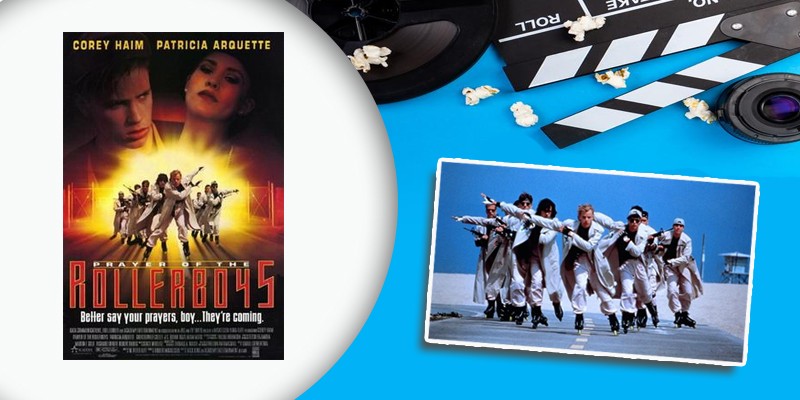 Corey Haim stars as a young man bent on infiltrating a rollerblading gang of a neo-fascist drug dealers. The movie was written and directed by the same people that brought the world Point Break, so if that was your jam, chances are you'll enjoy this film too.
#2.The Mighty Ducks – Released in 1992
Mighty Ducks is a 90s family favorite. Although the movie is about ice hockey, the players use rollerblades to practice skating or to help new members learn to skate. Emilio Estevez stars as the coach of this cheesy but feel-good film. It was popular enough to inspire underdogs everywhere and got the filmmakers to develop two sequels!
#3. D2: The Mighty Ducks – Released in 1994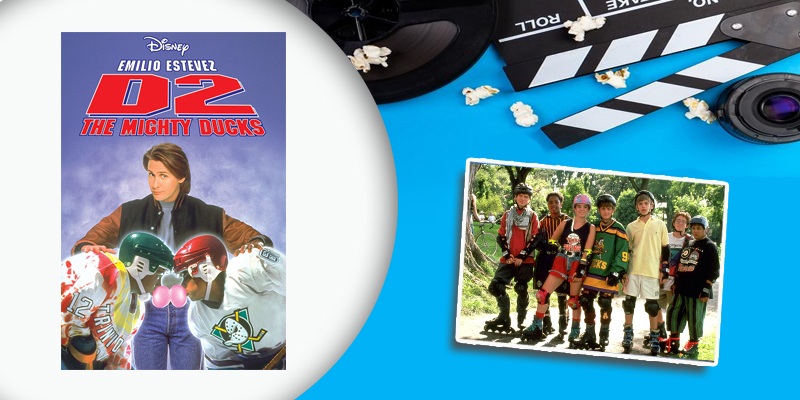 In this sequel to The Mighty Ducks, the the old gang gets back and starts skating together again. This film offers even more cheesy fun than the original.
#4. D3: The Mighty Ducks – Released in 1996
The Mighty Ducks trilogy finally ends with only two rollerblading sequences in the entire film. It's arguably the worst of the three Mighty Ducks installments but has its moments, and it shows the characters from the first two films all grown up, something fans of the prequels would surely appreciate.
#5. Airborne – Released in 1993
In this movie, rollerblading is the main story element, not just featured. Mitchell Goosen, played by Shane McDermott, is a teenager from California who has to move to Ohio to live with his cousin. He uses his rollerblading skills to prove his cool factor to the locals. The film features some sterling early performances by Jack Black and Seth Green.
#6. Mighty Morphin' Power Rangers – Released in 1995
Rollerblading Power Rangers? Why not!? This is a classic '90s movie that perfectly showcased the 1990s rollerblading vibe. The Power Rangers only wore their signature colors, even when not morphed into their ranger suits, complete with matching rollerblades!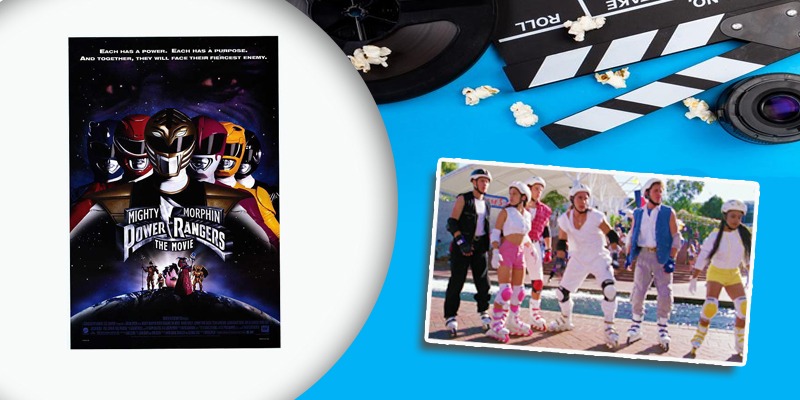 It's a little ridiculous, but in the best possible way. There's also a sweet scene when the rangers rollerblade through the city to "Free Ride."
#7. A Kid In King Arthur's Court – Released in 1995
In this fantastical tale, a young little league player is transported back to the time of King Arthur. Starring Thomas Ian Nicholas as Calvin Fuller, who has to save Camelot using his rollerblades, this movie gets 10/10 for fantasy.
He gets a blacksmith to fashion him a pair of rollerblades, saving the day and getting him the princess. This movie could be cool to watch if you don't overthink.
#8. Hackers – Released in 1995
Starring Angelina Jolie as Kate, one of the film's main characters, this mid-90s classic merged two of the most prevalent trends of the time: internet wizardry and rollerblading. Imagine rollerblading down a city street with no limits because you and your buddies can hack the system turning all the traffic lights green! It's an edgy film worth watching!
#9. Batman And Robin – Released in 1997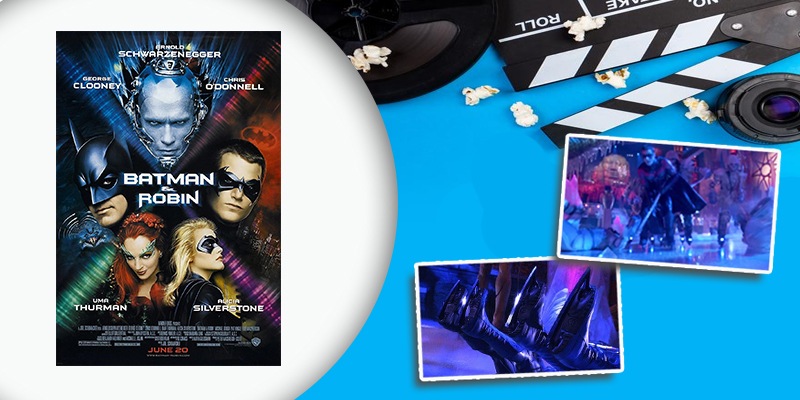 This may not be the most popular Batman movie ever made, but it featured four minutes of rollerblading as the heroes have a rollerblading face-off with Mr. Freeze's henchmen. The baddies are all wearing rollerblades, and Batman and Robin are wearing ice skates – yes, that's totally ridiculous but also kind of awesome, right?!
Also, Mr. Freeze is Arnold Schwarzenegger, so just chill, and watch this movie!
#10. Brink! – Released in 1998
Rollerblading is the main focus of this feel-good film. Erik von Detten plays the role of Andy "Brink" Brinker, who is part of a group that rollerblades for enjoyment instead of profit. His group clashes with sponsored skaters, and tons of rollerblading action ensues. Also set in California, it's one of the more wholesome movies rather than an edgy film like Hackers.
How to Bling it Up Like a 1990s Roller Skater
The 1990s were all over the place, and the roller skating fashions were no different! This decade was filled with contradictions, from combat pants to animal-print stretch leggings.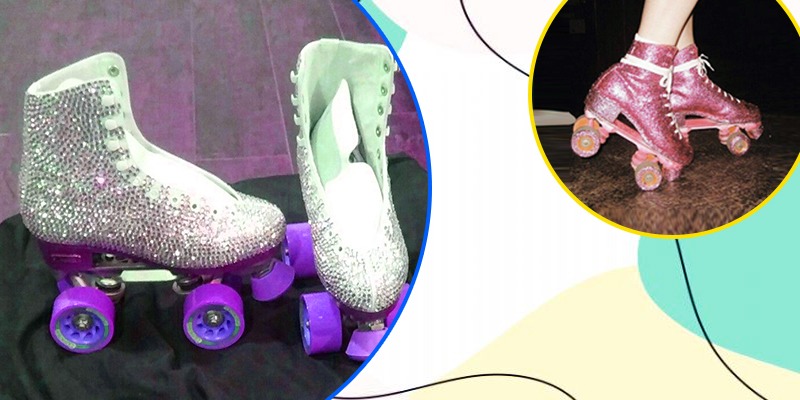 Many skaters chose to shop for hip-hop or grunge-inspired outfits because they're comfortable and interesting, perfect for roller skating! Others took advantage of the halterneck trend, pairing that up with combat pants. Bucket hats were popular choices for headwear, some even advertising popular brands. Vests worn as tops and crop tops were also on trend, as were oval sunglasses.
The baggy clothing trend's effectiveness in keeping comfort levels high made it popular with roller skaters of the 90s. Tie-dye made a come-back from the 1960s, and fashionistas used chokers and hoop earrings to enhance any look with a bit of bling.
A Fast-Track Review of 1990s Roller Skating
Whether you preferred to do your skating on inline skates or roller skates, at a party with friends, or as part of a team doing sports, skating was still very much relevant in the 1990s. The music was upbeat and fast, and the skating was even faster because the wheels were larger on rollerblades.
If you were a boy or girl in the 90s, you'd probably remember you didn't have to search hard to find at least a few movies that featured skating, especially inline skating. Some were great. Others were a little cheesy but did a good job of advertising skating as an activity worth taking up.