If you're looking for the best places to practice roller skating, you've come to the right place! Maybe you're new to the roller skating world and want to figure out the best type of surface to practice on, or you enjoy the outdoors and want to try something new besides the roller rink.
The good news is that there are excellent indoor and outdoor skating surfaces all over, and most of them are free! You can enjoy a full day of skating with your friends or family without going to any roller skating rinks. There are many other options – from sports facilities like tennis courts and basketball courts to apartment complex parking lots and school tracks.
So, if you are looking for a great hobby and want to stay in shape with all of the many health benefits of roller skating, then read on to find all of the best places for you to practice roller skating.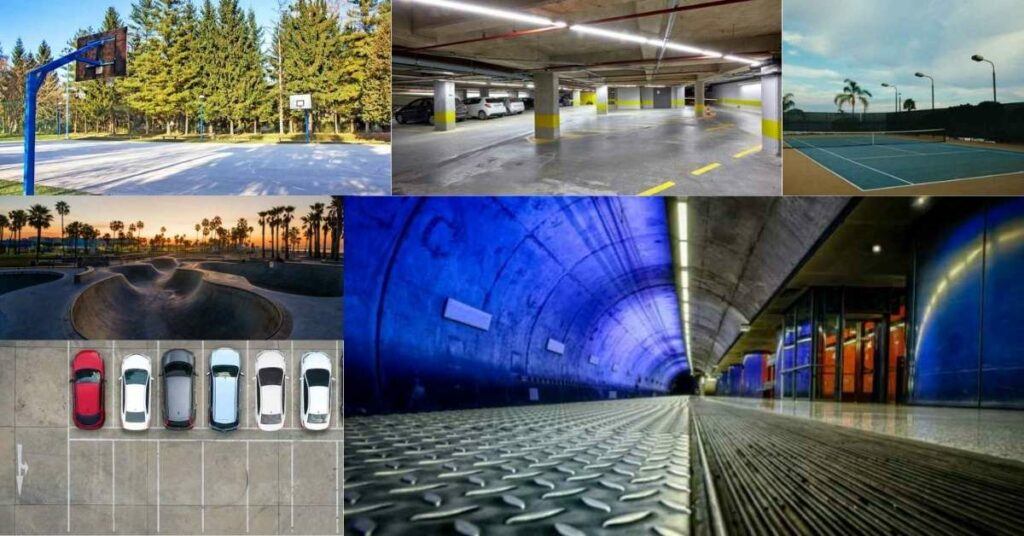 This guide offers helpful information about various surfaces you could roller skate on. It will also provide:
Tips for what type of roller skate wheels you need based on your skate surface.
A list of places where you could practice your roller skating skills.
Tips on skating in some of these places.
Before we roll into the best places to practice roller skating, let's tell roller skaters what equipment they need for various surfaces.
Best Roller Skate Wheels for Indoor & Outdoor Skating
Did you know that the type of roller skate wheels you use on different surfaces will affect how you develop your skating skills? No matter how long you've been roller skating, it's crucial to ensure you have the correct roller skate wheels for your skating surface.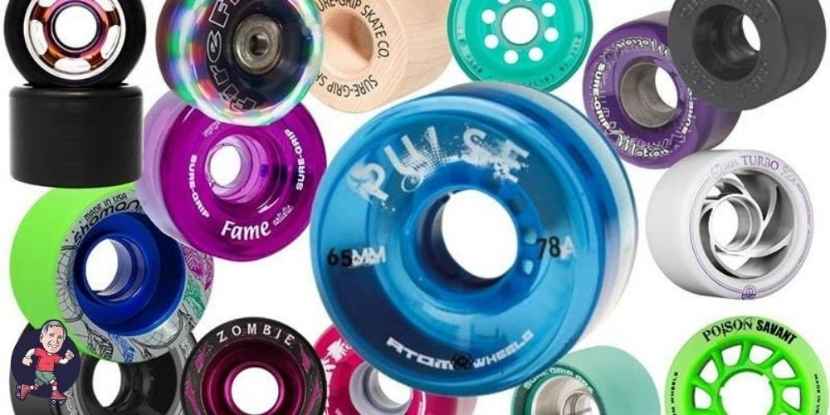 Roller skate wheels can be hard or soft, determining where you can skate, whether on smooth surfaces or rough terrain. A durometer number indicates how hard or soft your roller skate wheels are. It runs on a scale of 1 to 100, with the lowest number being the softest and the highest number being the hardest.
Here's a basic description of the different wheels and which surfaces they're suitable for:
78a to 87a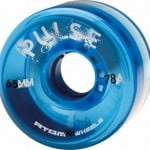 Softer wheels work well on rough surfaces because the grip makes it easier to roll over pebbles and cracks in the surface. These wheels would work well for comfortably rolling along the paved trails of your local park.
88a to 95a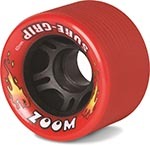 These wheels are slightly harder and a little faster! It means they have slightly less grip but can still work on rough surfaces. They're ideal for roller skating on most paved streets.
96a to 99a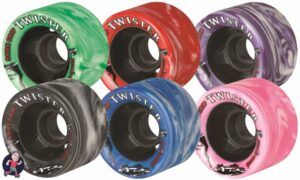 If you're looking for versatile wheels that offer both speed and good grip, this is it. These wheels are an excellent option for beginners who enjoy roller skating rinks, skate parks, and other smooth surfaces. They're not too suitable for skating on a park trail. 
101a+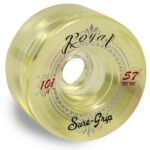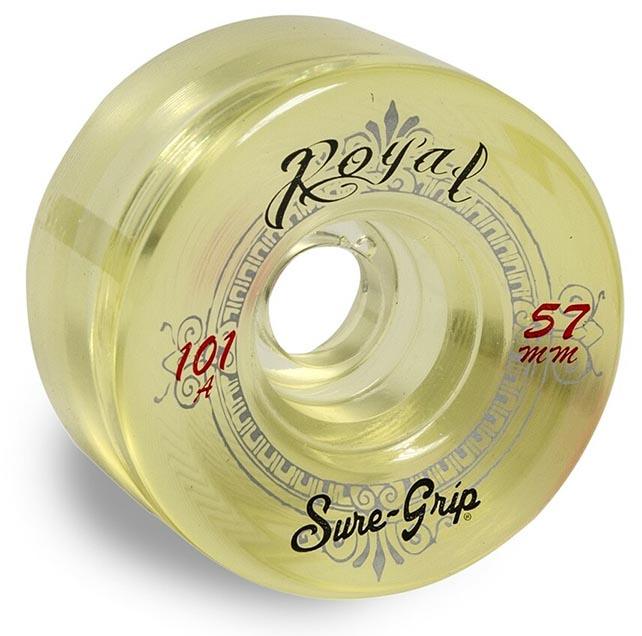 Only advanced skaters should use these wheels! They are the hardest and fastest wheels with the least amount of grip. Don't use them for rough surfaces, and they are not recommended for beginners.
Final tip: You may have heard that you can use skateboard wheels on your roller skates when practicing outdoors. This usually works as long as the bearings are the same size. 
Now that you have an idea of the wheels you should use on your skates, let's look at some options for your next skating location.
Ideas for Places Where You Can Roller Skate
There are many reasons why you might want to go roller skating in a location other than a roller skating rink. Maybe you want to improve your roller skating moves and feel uncomfortable with people watching you fall. Or, you love spending time outdoors and like the idea of skating along paved trails in your local park instead of walking or biking.
Here are ten places you can try.
#1. Multi-Story Parking Garages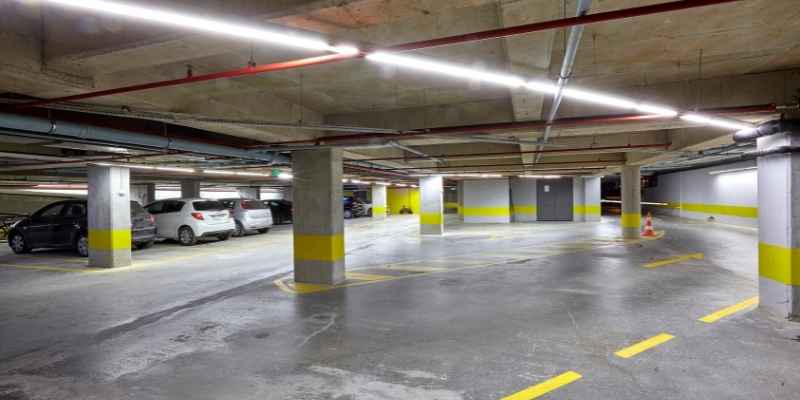 This is an excellent option if you feel like practicing your roller skating skills in the park or at an outdoor rink, but good weather is just not rolling around. Grab a friend or two, find a multi-story parking garage, and enjoy the smooth concrete surface.
To be safe, stick to parking garages outside of business hours so you won't have to deal with the risk of moving cars or parking attendants.
#2. Church Parking Lots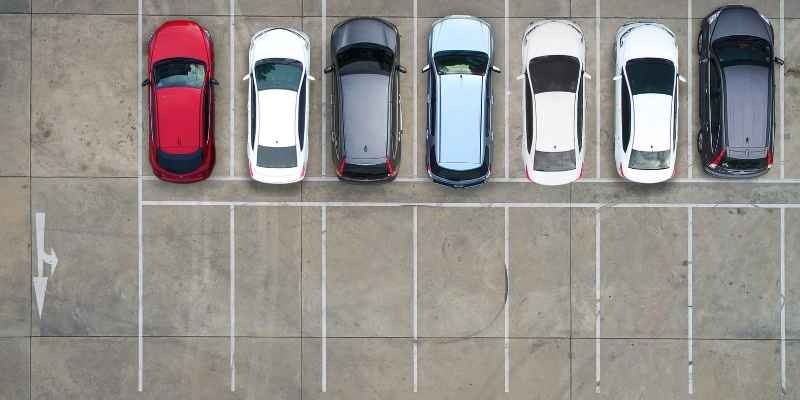 A church parking lot can make an excellent makeshift skating rink because it's not used as often as parking garages at office buildings or shopping malls. It means you could have a better chance of not having your skating disturbed by people talking or asking you to leave. Church parking lots are often coated with smooth black asphalt, which gives a fantastic ride.
#3. Public School Basketball Courts
Most schools around the country have basketball courts, and most towns have schools! If you head over to a school basketball court in your city, you'll likely find a smooth concrete surface perfect for practicing roller skating. 
If you manage to find a covered basketball court in an indoor gym, you'll also have an excellent location if you need some shade on hot days or to protect you from rain or snow.
#4. Public Tennis Courts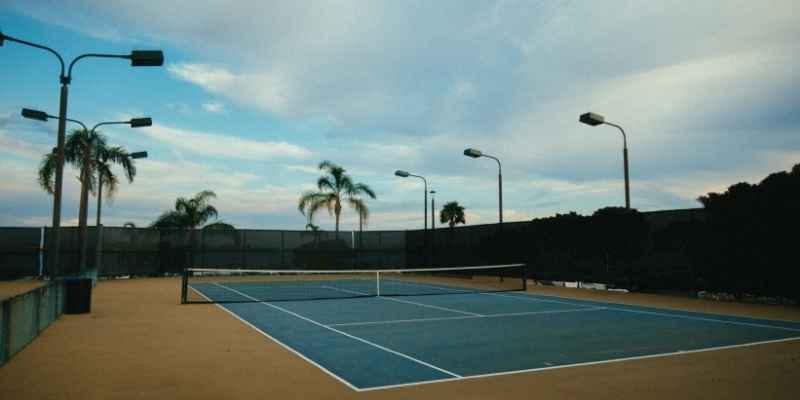 Most towns have one or several tennis courts open for public use. If you have one close to you and decide to head over to it to give it a try, but bear in mind that the surfaces on tennis courts can drastically vary. Some are super smooth, making excellent skating surfaces, while others are rubbery. These are usually too grippy for great skating but will do in a pinch. Try heading to tennis courts during office hours, and don't get in the way of the tennis players!
#5. Subways and Subway Stations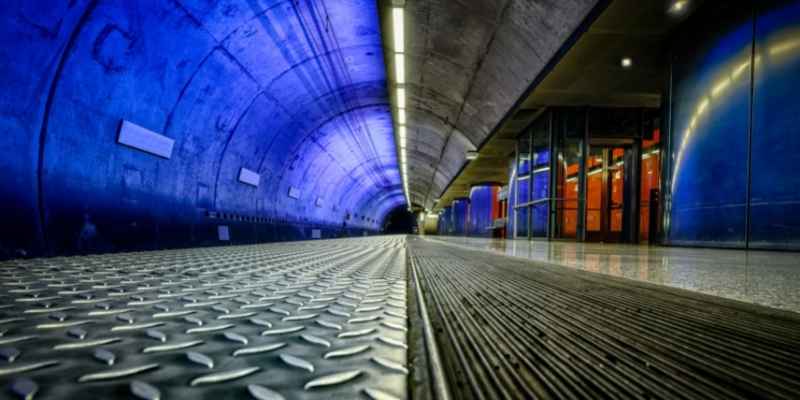 If you live in a bigger city and want to practice your roller skating moves late or during off-peak hours over weekends, a subway station can be a great place. Before you put your roller skates on, check local rules and look out for signage that says you're not allowed to roller skate.
#6. Keep it in Your Own Backyard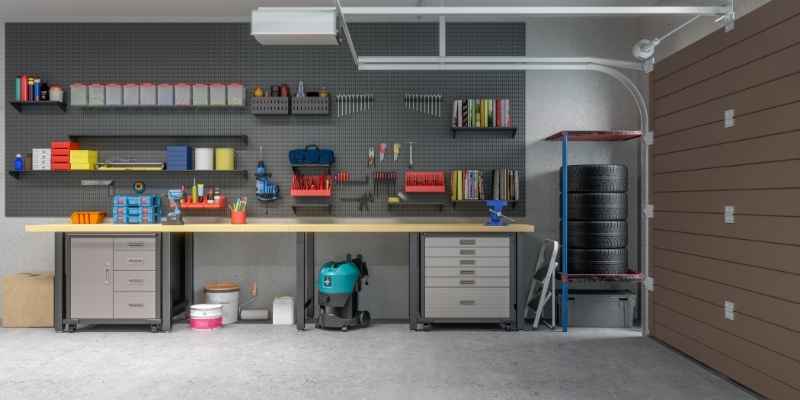 If you have a home garage with a nicely finished concrete floor, an unfinished basement, or even a barn, it's probably the easiest place to practice roller skating. You may not be able to cruise in a small space, but you can practice your balance, turns, transitions, and simple tricks.
Another benefit to keeping your practice in your backyard is that there are no time limits on it, and you'll be free to play your music as loud as you want. And the best part about your own space is that you'll have all the food and drinks you need to fuel you as you'll be home!
#7. Indoor Skateboard Parks and Outdoor Arenas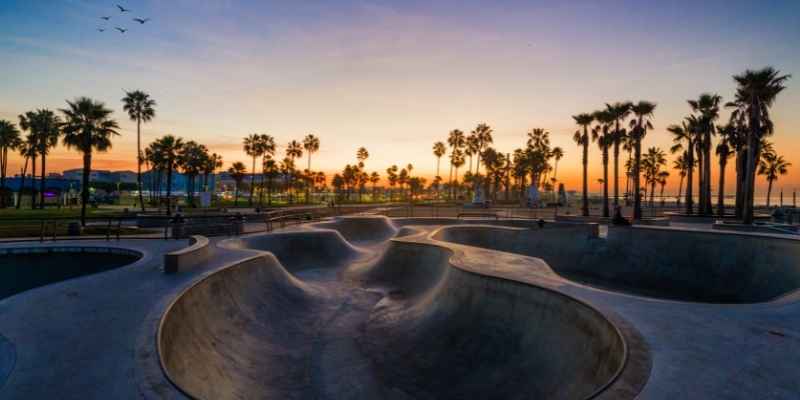 You may prefer roller skating to skateboarding, but the two activities have some things in common. Both involve wheels and balance, and both require smooth surfaces and a lot of practice! If you like doing tricks on ramps and rolling over obstacles, a skateboard park is an excellent place to learn and practice these skills.
If you're a beginner skater, it's best to visit a skateboard park or arena in your city when it's not too busy to practice. Experienced roller skating enthusiasts will have the most fun at a skateboard park. Remember, even though it's called that, you'll often find scooter riders, BMXers, and inline skaters enjoying the park along with skateboarders and roller skaters like you!
#8. Gym Halls
If you live in a large city, it's bound to have at least a couple of gyms with solid concrete or wooden floors. This would not be your typical gym with bulky equipment, but rather CrossFit gyms, boxing gyms, yoga and fitness studios, and MMA gyms. You may need to pay a fee and do your skating at odd hours, but if you want privacy and it's too cold to head to an outdoor park, this could work.
#9. Unused Warehouses and Offices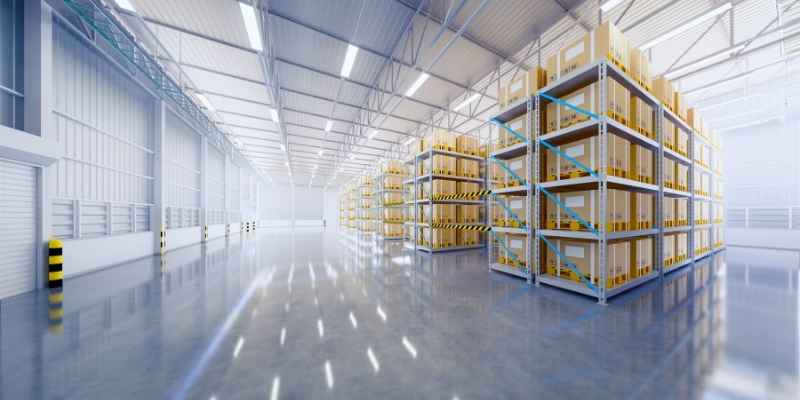 It could be challenging to find an unused warehouse or office space, and many landlords won't like the idea of kids (and adults!) rolling around in their buildings. They may not be willing to take on the liability of roller skaters possibly being injured on their property.
An excellent way to work around that challenge is to get together with a few friends and rent a space. If everyone is serious about practicing their roller skating regularly and has their own skates, there's really no reason you can't work out a good deal with a landlord. You may need to fill out an indemnity form and work out a fair way to share the rent, but it could be worth getting your own space if roller skating is a big part of your life!
#10. College Campuses or Schools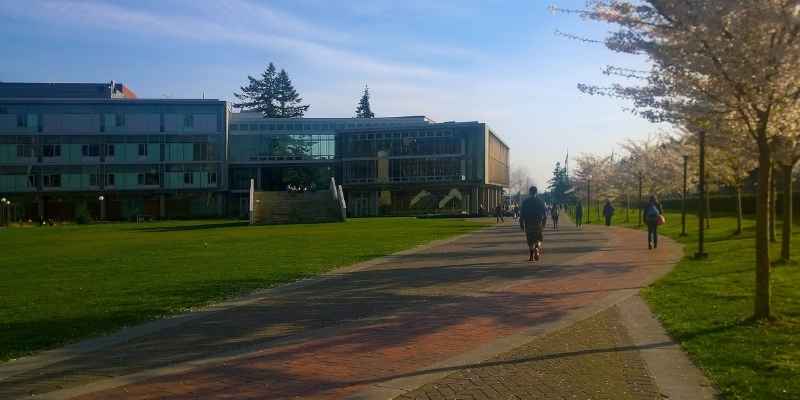 If you have a college nearby, they'll probably have covered walkways, sports tracks, and communal areas where kids and students can study, eat or socialize. These can be ideal surfaces, but it may be tricky to get permission to use them, even after hours! Contact the office and ask if it's okay before you head to your local college or school and start practicing your roller skating moves.
Guidelines for Roller Skating in Different Places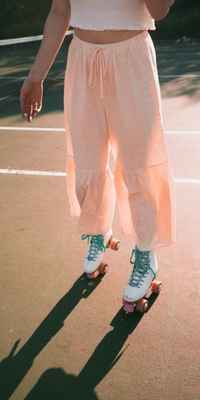 If you've found a few good places to practice your roller skating techniques and you're ready to roll, wait just one more minute. Depending on the location, you may need to ask for permission. You should keep in mind a few things to ensure your safety. Try these tips.
Roller Skating on Tennis Courts
Tennis courts are excellent surfaces for practicing your roller skating, but you'd have to get the okay from the owner before you skate there. The answer will likely depend on whether they have liability concerns or worry that skating could damage the court's surface.
If you're trying to get the go-ahead to practice roller skating at your local tennis court, you could mention that roller skating won't damage the court or leave marks on its surface. However, if you have a toe block for stopping and you're skating on a rubber surface, it may leave some marks.
If the tennis court's surface is gritty and sandpaper-like, use softer wheels so you'll have more grip. It could help prevent a fall! Your best bet is something like 78a to 87a wheels.
What to Know When You Roller Skate on Basketball Courts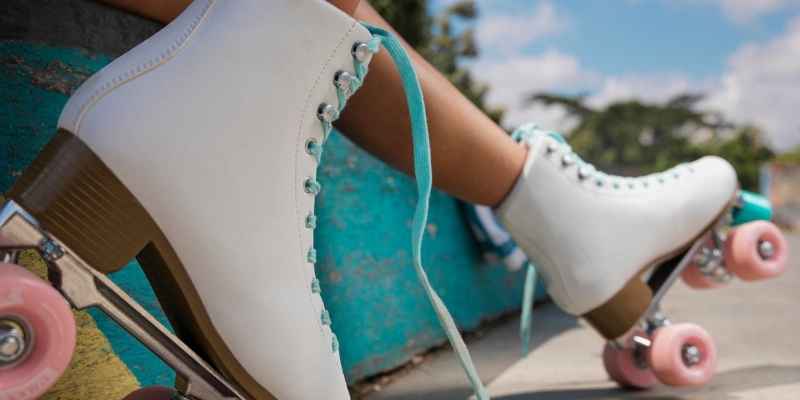 A well-maintained basketball court has an ideal surface for practicing roller skating. It's smooth, large, and flat, and you may even be able to bring a portable music player and some food to make a day of it.
If you're using an outdoor basketball court, watch out for large cracks and clear any dirt from it before you start your practice. It could drastically affect your performance!
Read This Before You Roller Skate in Parking Garages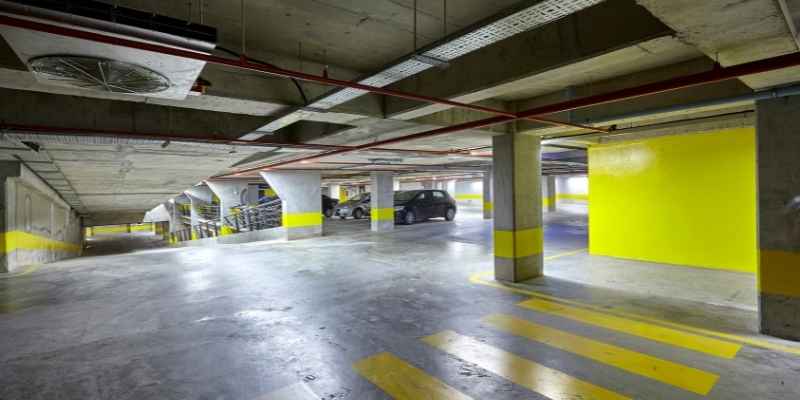 An empty parking garage is a great place for you to skate. Just like basketball courts, parking lots and garages are usually large and flat. Try to pick a well-maintained lot or garage that doesn't have too many cracks or dirt and debris.
Another thing skaters should watch out for is cars. If you skate around a high-traffic area, you could cause problems for drivers and yourself! It's best to ask for permission and use the back of the lot or an area with little traffic.
Tips for Roller Skating on School Tracks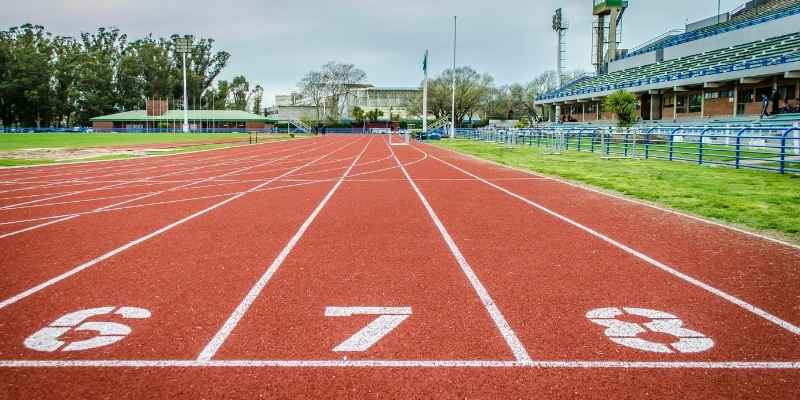 School tracks are a great place to practice roller skating on, especially if they have a rubbery surface. This type of surface has more grip making it ideal for beginners because it makes it less likely for them to fall. 
Again, make sure you have permission to skate on the track. Your wheels shouldn't cause any damage to it. The wheel hardness you use would depend on how hard the track's surface is. If you have more than one set of wheels, try them all to see which performs the best!
What About Winter Months?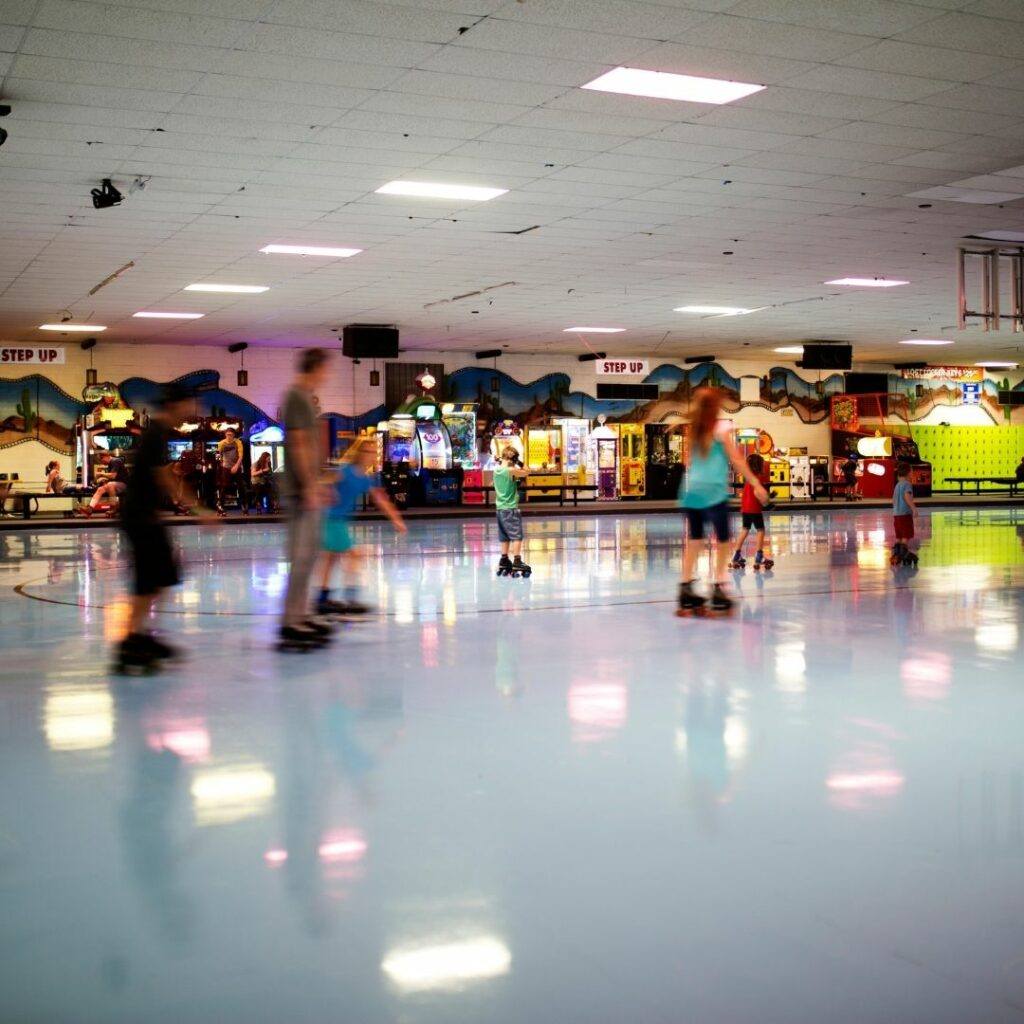 Cold winter months can make it challenging to find the perfect place to get your roller skating fix, especially if it snows in your area. If you don't find a great place to put your skates on and practice your moves, make sure you use this time to keep your legs in shape with some cross-training.
Don't wait for the weather to clear up; keep your legs strong by running on a treadmill, riding a stationary bicycle, or even doing lunges around your living room. Try running or cycling along a local trail if the weather allows it. 
If you really, really want to roller skate, put your skates on and make a few moves around the house. If you're a beginner, you'll be forgiven if you fall and break something, and if you're a pro, you'll know how to maneuver around lamps, vases, and other breakables!
Wherever You Put Your Roller Skates on, It's About Having Fun!
We've covered so many options for finding the best places to practice roller skating. Every skater has different needs and abilities, and some places will work for you while others won't. Your best bet is to go out on a scouting trip to see what's available in your area and what suits you best. As long as you have some options, you're ready to roll!
It's always a great idea to grab some friends or family members and go roller skating. Whether you only roller skate in an indoor rink or prefer outdoor skating, it's all about enjoying it. Just watch out for pedestrians!
Want to Have Even More Fun on Skates?
If you liked the article above, be sure to check out some of our other cool roller skating articles to learn even more: